Mortgage Crisis Settlement: Bank Of America To Pay $16.5B, Largest Single-Company Settlement Ever With The SEC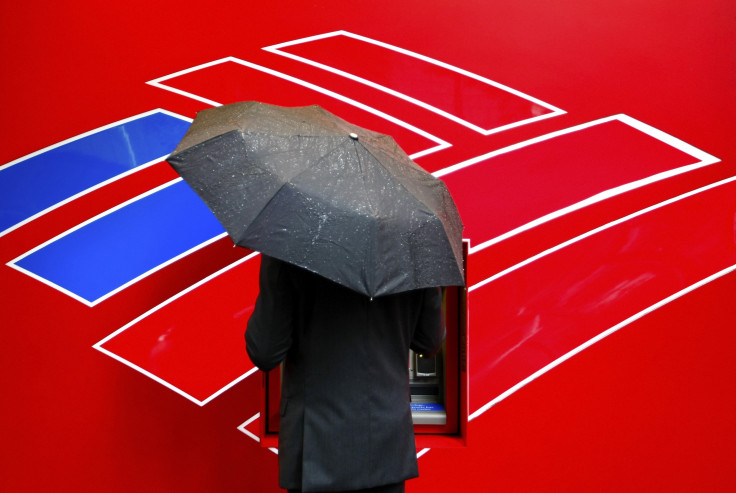 Bank of America Corp (NYSE:BAC) agreed on Thursday to pay $16.5 billion to settle accusations that it sold bogus mortgages ahead of the 2008 U.S. financial crisis. The settlement is the largest ever reached by the government with a single company.
Ahead of the settlement news, several media outlets reported that the government is planning a separate civil suit against Countrywide Financial's founder and former chief executive Anthony Mozilo.
"Bank of America failed to make accurate and complete disclosure to investors, and its illegal conduct kept investors in the dark," said Rhea Kemble Dignam, regional director of the SEC's Atlanta office. "Requiring an admission of wrongdoing as part of Bank of America's agreement to resolve the SEC charges filed today provides an additional level of accountability for its violation of the federal securities laws."
According to the Bloomberg report,
[The government,] relying on the same anti-fraud law, the Financial Institutions Reform, Recovery and Enforcement Act, the U.S. attorney's office in Los Angeles is preparing to sue Mozilo and as many as 10 other former Countrywide employees, according to two people with knowledge of the matter.

Mozilo's attorney, David Siegel, told the news agency that, "There is no sound or fair basis, in law or fact, to pursue any claim against Angelo Mozilo."
At the height of the financial crisis in 2008, Bank of America bought Countrywide Financial in January in an all-stock deal initially worth $4 billion, but continuing difficulties in the mortgage industry and financial markets have lowered Bank of America's stock, lowering the value of the purchase to around $2.8 billion.
The long road to the Bank of America settlement involved previous resolutions with Citigroup Inc. (NYSE:C), which in July agreed to pay $ 7 billion, and one with JPMorgan Chase & Co. (NYSE:JPM), for $13 billion, in 2013. Those cases were also related to activities ahead of the housing collapse.
Before Thursday, these were the biggest U.S. bank settlements: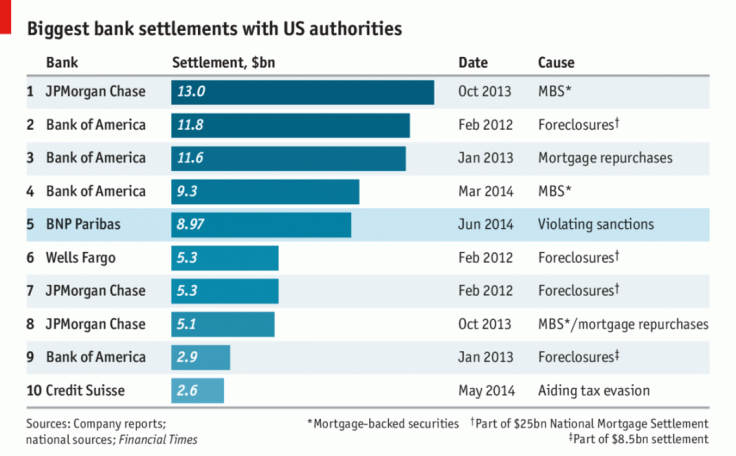 © Copyright IBTimes 2023. All rights reserved.