Moscow, Tehran Agree To Manufacture Iran's Kamikaze Drones On Russian Soil: Report
KEY POINTS
Facing weapons shortage and delays, Russia sought to ramp up the production
Western security officials are unclear what Iran may expect in return, apart from money
Tehran believes shifting drones manufacturing to Russia may help avoid sanctions
Indicating further strengthening of a strategic alliance between Moscow and Tehran in the face of global sanctions and isolation, a media report says the kamikaze drones designed by Iran will be manufactured on Russian soil, as per an agreement made by the two countries.
The Washington Post, based on intelligence from Western security agencies, reported that officials from Moscow and Tehran made an agreement to transfer technology and manufacture Iranian drones on Russian soil after a meeting in early November.
The report, which cited three unidentified Western officials, said the two countries have agreed to speed up the production process — including the transfer of designs and key components — to begin manufacturing the drones in a matter of months.
Facing a shortage of weapons and delays in military production, Russian President Vladimir Putin had in October called for measures to cut through bureaucracy to produce enough weapons and supplies to feed Moscow's war effort in Ukraine.
While the production of drones in Russia will enable Moscow to rapidly increase the availability of cheap Iranian drones, Tehran believes that shifting the physical manufacturing away from Iranian soil will help avoid new sanctions, as per the Washington Post.
While the security officials cited were unclear what Iran may be seeking from Russia in return apart from money, the report points to Moscow providing Tehran access to surveillance satellites in the past and helping with key components for the Bushehr nuclear power plant. As reported in late October, Ukrainian President Volodymyr Zelensky had accused Moscow of aiding Tehran's nuclear program in return for affordable weapons.
Meanwhile, a key question raised by experts in the Washington Post report is how will Russia be able to buy or manufacture the kinds of electronics and optical components used in Iranian drones.
A report Thursday highlighted how roughly half of over 200 technical components of the Iranian drones downed by Ukraine were made by U.S. companies, and nearly a third of the parts were Japanese in origin.
While a host of other electronic components reportedly came from German companies, the drone's high-resolution telescopic infrared lens used for surveillance and targeting was found to be identical to a model manufactured by an Israeli firm.
However, there are also reports that suggest Iran may be using Chinese knock-offs of Western parts for the manufacture of its drones.
Russia has deployed hundreds of Iranian drones in recent months, including Shahed-136, Shahed-131 and the Mohajer-6, to hit power plants and critical civilian infrastructure in Ukraine. Earlier reports, based on Ukrainian intelligence, had said that Iran is also preparing to send roughly 1000 additional weapons — including ballistic missiles and the latest and deadly combat drone, the Arash-2 — to Russia by the end of this year.
Tehran, in September, announced the development of the advanced long-range suicide drone named Arash-2 — a newer version of the earlier Arash-1 with a range of 2,000 kilometers (over 1200 miles) designed to target the Israeli cities of Tel Aviv and Haifa.
While Tehran's proxies in the Middle East have used its loitering kamikaze drones against Arab, American and Israeli targets for a long time, the Ukraine war has provided Tehran the opportunity to test them against Western defenses in an actual conflict zone. Driven by its cheap technological edge, Iran's forte in asymmetric warfare has left the West struggling to find cost-effective defense systems to effectively counter Russia's use of Iranian drones.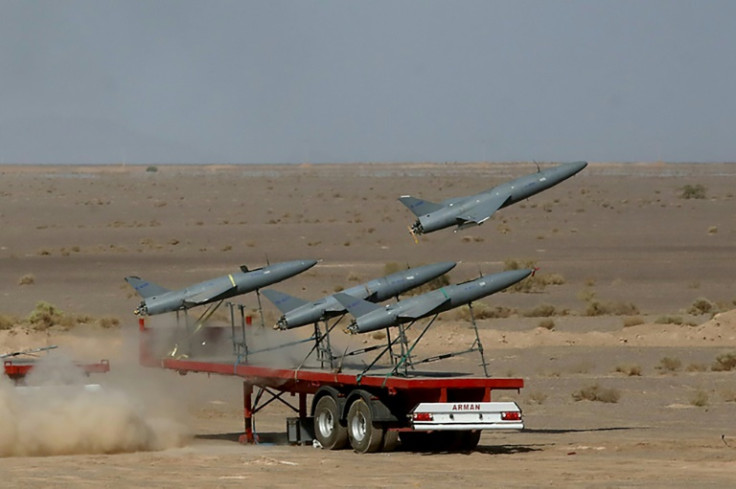 © Copyright IBTimes 2023. All rights reserved.