Moscow Unnerved By Inability To Stop Ukraine's Drones Attacking Russian Territory
KEY POINTS
Russian forces have suffered due to their appalling lack of coordination in air defense
Moscow alleged that NATO was aware of Ukraine's preparations to attack its military airfields
Russian official alleged Ukraine modified Soviet-era drones with the help of a U.S. company
Marking a strategic shift in the war, Ukraine this week significantly demonstrated its ability to carry out long-range drone strikes deep into Russian territory, in attacks that have reportedly unnerved Moscow.
"There are certainly risks because the Ukrainian side continues its policy of organizing terrorist attacks. But, on the other hand, information we get indicates that effective countermeasures are being taken," Kremlin spokesman Dmitry Peskov reportedly told the media.
Russia on Thursday said it had shot down a drone over the Black Sea near Sevastopol, a key naval base that serves as the headquarters of its Black Sea Fleet.
"As per usual our military carried out its work well," said Mikhail Razvozhayev, the governor of the Sevastopol administrative region.
However, despite Russia's capability to deploy multi-range layered surface-to-air missile (SAM) systems along with its highly potent electronic warfare competence, Russian forces have not been able to completely neutralize the Ukrainian drone threat.
While Moscow on Monday accused Ukraine of striking its airbases at Dyagilevo and Engels with Soviet-made jet drones, another Ukrainian drone hit an oil tank near an airfield in Kursk in western Russia a day later.
The location of the two airbases hit on Monday demonstrates that ten months into the conflict, Ukraine has found ways to adapt Soviet-era drones to carry out longer-range strikes deep inside Russia.
Essentially, there are two primary methods to prevent drone strikes. While one is to shoot them down using surface-to-air missile (SAM) systems and fighter aircraft, the other is with the use of electronic warfare to disrupt links to the drone's crew sitting in a ground control station.
However, since the beginning of the conflict, Russian troops have suffered due to their appalling lack of coordination in air defense.
Moscow has all along feared the supply of long-range missiles and repeatedly warned the U.S. not to "cross a red line" by supplying them to Kyiv. Ukraine, however, has resourcefully used ingenious methods to repeatedly carry out attacks on Russian targets using both uncrewed surface vessels (USV) and unmanned aerial vehicles (UAV).
With Kyiv not claiming responsibility for the strikes, it is unclear which type of drone was involved in the strike. However, based on Russian accusations that a jet-powered Soviet-era drone was used, The War Zone reported that it could be similar to the Tu-141 Strizh reconnaissance drone or Tu-143 drone repurposed with an armed warhead.
Meanwhile, a Russian official on Thursday alleged that NATO was aware of the preparations for the attacks carried out by Ukraine on Russian military airfields. The drones used for the attack were modified with the help of a U.S. company, the official said.
"Firstly, during 2022, the Kharkov Aviation Plant carried out work to modernize the mentioned UAVs with the participation of specialists from the Kiev Design Bureau Luch and US corporation Raytheon Technologies. The range of this drone is up to 1000 kilometers [or approximately 620 miles]. It is clear in which direction it was planned to be used," Konstantin Gavrilov, the head of the Russian delegation at the military security and arms control talks in Vienna, told Russian news agency Sputnik.
Commenting on the drone strikes, U.S. State Department spokesman Ned Price said, "We are not enabling Ukraine to strike beyond its borders. We are not encouraging Ukraine to strike beyond its borders."
Emphasizing that Washington has not provided Kyiv with weapons that are to be used within Russia, Price added, "We have been very clear that these are defensive supplies."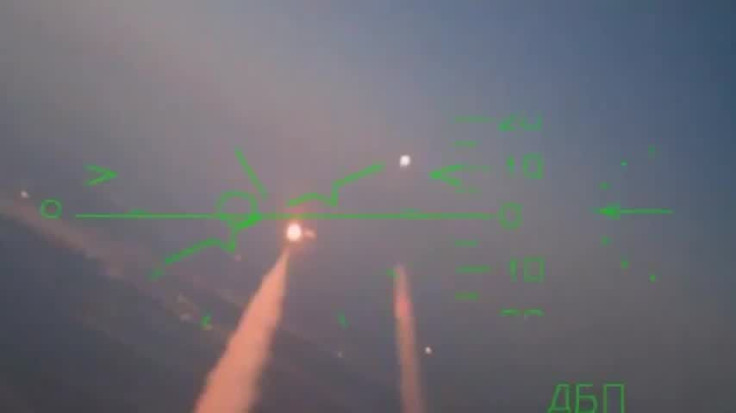 © Copyright IBTimes 2023. All rights reserved.
FOLLOW MORE IBT NEWS ON THE BELOW CHANNELS