Once Beleaguered Ukraine Has Now Taken The War Deep Inside Russia
KEY POINTS
Airbases at Engels and Dyagilevo played a critical role in Moscow's long-range bomber missions against Ukraine
Moscow had reportedly assembled its long-range strategic bombers at Engels
Despite Russian accusations, Kyiv has been vague in acknowledging its role in the drone attack
In what may be considered a significant turning point in Russia's war on Ukraine, bolstered by major successes on the battlefront, Kyiv may now be increasingly demonstrating its ability to drive the conflict back into Russian territory.
While an oil tank near an airfield in Kursk in western Russia caught fire after a Ukrainian drone attack as per a TASS report Tuesday, the Russian defense ministry on Monday similarly accused Ukraine of attempting to "carry out strikes with Soviet-made jet unmanned aerial vehicles (UAVs) on the military airbases of Dyagilevo in Ryazan Oblast and Engels in Saratov Oblast."
The location of the two airbases at Dyagilevo and Engels on the map demonstrates that ten months into the conflict, Ukraine has found ways to adapt Soviet-era drones to carry out longer-range strikes inside Russia.
Commenting on Monday's attack, Anton Gerashchenko, an adviser to Ukraine's Ministry of Internal Affairs shared on Twitter that cheap drones were used to hit the airfield of strategic bomber planes.
Located deep inside Russian territory, around 300 and 450 miles from the Ukrainian border, the airbases at Engels and Dyagilevo have played a critical role in Moscow's long-range bomber missions to carry out airstrikes against Ukraine.
Significantly, it was at Engels airbase that satellite images showed Moscow had assembled two dozen Tupolev Tu-95 strategic bombers and Tupolev Tu-160 supersonic heavy bombers, reportedly preparing to carry out another massive attack on Ukraine.
The damage caused due to the explosion at Engels remains unconfirmed, The War Zone reported. Local media cited by the outlet said two Tu-95MS Bear-H strategic bombers were damaged, and two people were injured. However, based on initial satellite imagery from the Sentinel-2 satellite, the report added that there were no signs of major damage to the base.
Regarding the explosion at the Dyagilevo airbase, also known as Ryazan, the outlet cited a Russian defense ministry statement saying that three maintenance personnel were killed and five wounded.
Photos shared on Twitter showed the extent of damage caused to bombers due to the explosion.
Despite Russian accusations, Ukraine has been vague in acknowledging or recognizing its role in the drone attack. However, if Kyiv is actually behind these attacks, then it marks a significant turn in the war. Faced with Western restrictions, Ukraine has all along limited itself to focus on carrying out attacks closer to its border with Russia or in occupied Crimea.
Although it is unclear which type of drone was involved, Russian accusations suggest that Ukraine used a jet-powered Soviet-era drone to carry out these attacks. According to The War Zone report, these drones could be similar to the Tu-141 Strizh reconnaissance drone or Tu-143 drone repurposed with an armed warhead.
However, the War Zone report adds that in June, a Ukrainian Tu-143 drone was shot down in western Russia. While the Tu-143 drone has a shorter range of about 125 miles, the report suggests that the larger Tu-141 has a range of roughly 650 miles.
Meanwhile, in an unrelated development, Ukraine announced Sunday that its defense manufacturer Ukroboronprom had successfully tested a new UAV capable of carrying 75 kilos (165 lb) of explosives at a distance of 1,000 km (approximately 620 miles).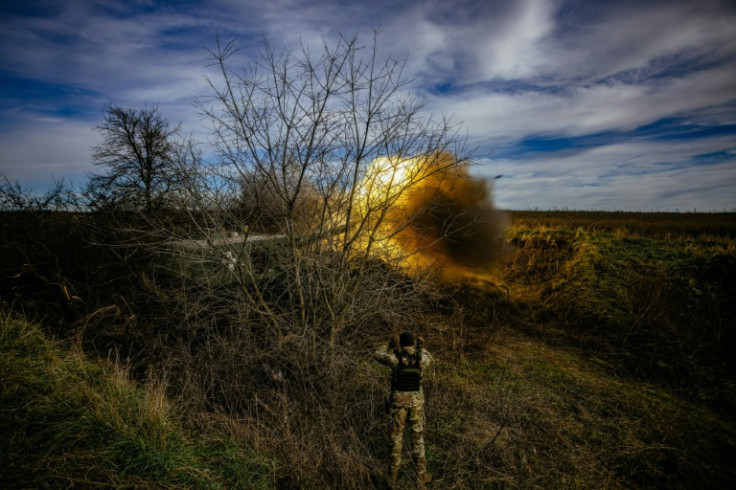 © Copyright IBTimes 2023. All rights reserved.
FOLLOW MORE IBT NEWS ON THE BELOW CHANNELS