Mosque Near Bethlehem Set On Fire, Vandalized; Israel Investigates Incident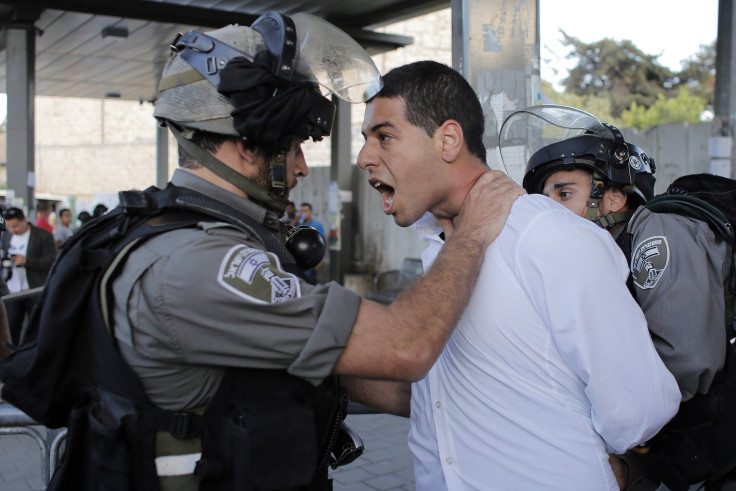 A mosque in the West Bank village of Al-Jaba'ah, Bethlehem, was burned down and vandalized overnight on Tuesday. A burning object was thrown through the windows of the mosque, setting the building on fire, reports said, citing officials.
Settlers who entered the Kafr Jab'a mosque also reportedly sprayed graffiti on the walls of the building, which read, "We want the redemption of Zion," "Price Tag," and "Revenge," Haaretz reported, citing Wafa, Palestine's News Agency.
The chairman of the Al-Jaba'ah council told the news agency that the mosque's inner walls and the furniture inside were destroyed in the attack, though nobody was injured. The Israeli army and an anti-terror crime unit are now investigating the incident, Haaretz reported.
The incident comes a day after Israeli troops killed a 19-year-old Palestinian youth near Bethlehem, Deutsche Welle reported. The killing occurred amid unrest at the Deheishe Palestinian refugee camp near the West Bank town of Bethlehem, even as military officials in the region claimed that residents were pelting stones at the troops when the firing began.
In November, a Muslim house of worship near the city of Ramallah in central West Bank was set alight and the initial suspicion in that incident was centered on Jewish settlers in the region. In April, vandals left anti-Muslim messages on a mosque in northern Israel, according to reports.
© Copyright IBTimes 2023. All rights reserved.