Most Bizarre Names in Basketball: Metta World Peace, Bak Bak, God'sGift Achiuwa and More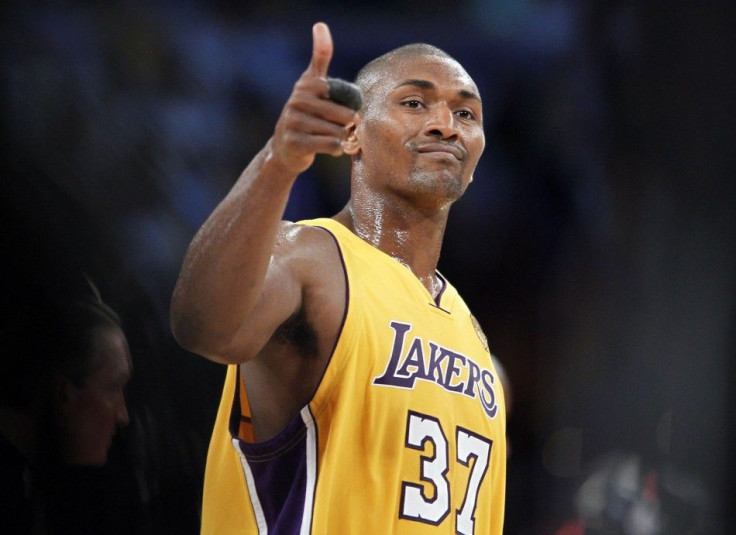 As all eyes turn to March Madness, here's a list of the most bizarre names in the sport of basketball today:
1) Bak Bak, California Golden Bears
We checked. This isn't a chicken, he's a junior forward on Cal's roster.
2) Metta World Peace, Los Angeles Lakers
Real name Ron Artest, World Peace changed his name in September 2011 to inspire and bring youth together all around the world, he said after legally filling out the paperwork.
3) God'sGift Achiuwa, St. John's Red Storm
Yes, it's his real name. The Nigerian was a coveted recruit last year and helped the Red Storm nab the nation's second-best recruiting class.
4) Sir'Dominic Pointer, St. John's Red Storm
With God'sGift and Sir'Dominic, the Johnnies can almost field a starting squad consisting solely of players with intriguing names.
5) Fab Melo, Syracuse Orange
The standout guard is one of college basketball's biggest stars. Syracuse will be one of the favorite's heading into March Madness thanks to Melo's skills.
6) Storm Clonch, Binghamton Bearcats
Storm Clonch is on the right team, because Binghamton has had a disaster of a season. The bearcats ended the year at 2-29.
7) Humpty Hitchens, James Madison
We're not sure if he's named after the nursery rhyme or Digital Underground's Humpty Dance, the more awesome possibility.
8) Hippolyte Tsafack, Memphis Tigers
At least his first name isn't What.
© Copyright IBTimes 2023. All rights reserved.
FOLLOW MORE IBT NEWS ON THE BELOW CHANNELS