Mother Teresa Controversy: India's Hindu RSS Party Leader Criticized After Attacking Christian Missionary's Motives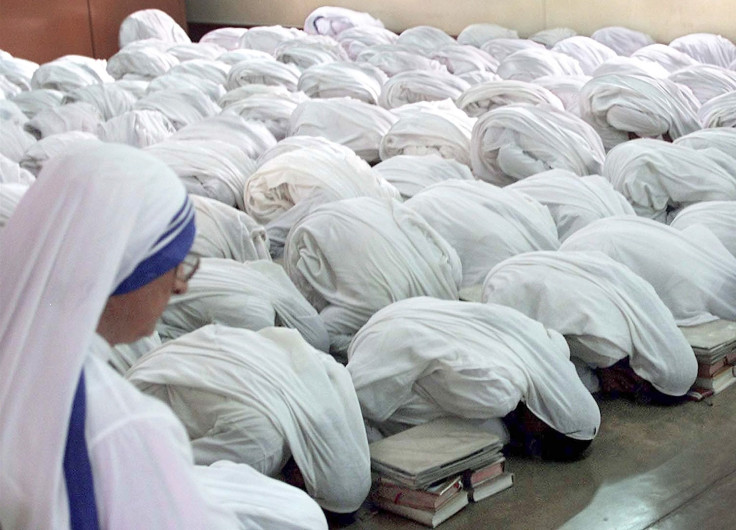 The leader of a prominent Hindu political group provoked outrage in India Tuesday after saying that Mother Teresa's service to the poor was motivated by a desire to convert them to Christianity. Mohan Bhagwat, the head of the hardline nationalist Rashtriya Swayamsevak Sangh (RSS), has come under fire by other politicians and ordinary Indians who have taken to social media to voice their anger, the BBC reported.
"Mother Teresa's service would have been good. But it used to have one objective, to convert the person, who was being served, into a Christian," said Bhagwat during a function in Rajasthan Monday, according to the BBC. "The question is not about conversion but if it is done in the name of service, then that service gets devalued."
The remarks have been condemned by opposition politicians, including the chief minister of Delhi, Arvind Kejriwal, who said that he had worked with the Catholic missionary at an ashram in Kolkata and urged critics to "please spare her," the New York Times reported. Indian news media has also reported that opposition lawmakers blasted Bhagwat's statements in Parliament.
Mother Teresa was awarded the Nobel Peace Prize in 1979 for her humanitarian work in the slums of Kolkata (formerly known as Calcutta), where she spent most of her life serving impoverished and sick people. The Albanian-born nun passed away in 1997 at the age of 87 and was later beatified by Pope John II in front of a crowd of 300,000 people in the Vatican's St. Peter's Square, according to CNN. Her order, the Missionaries of Charity, continues to operate in Kolkata and around the world.
Bhajwat's statement comes just days after Indian Prime Minister Narendra Modi vowed to crack down on religious intolerance amid a rising tide of Hindu nationalism that minorities have blamed for a series of attacks on churches and a recent campaign against intermarriage with Muslims, the Wall Street Journal reported. India's population is estimated to be about 80 percent Hindu and 13 percent Muslim, with Christians and other religions making up less than 7 percent of the population. Modi's ruling Bharatiya Janata Party is also a Hindu nationalist organization and has longstanding ties to the RSS. Some BJP members have recently raised consternation by campaigning for Muslims and Christians to be "reconverted" to Hinduism.
© Copyright IBTimes 2022. All rights reserved.
FOLLOW MORE IBT NEWS ON THE BELOW CHANNELS