India's BJP Announces Formation Of Coalition Government In Jammu And Kashmir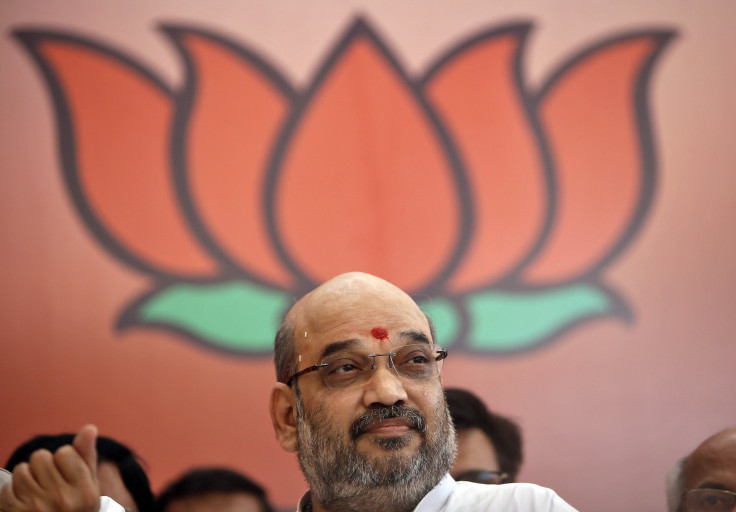 India's ruling Bharatiya Janata Party (BJP) announced the formation of a coalition government in the northern state of Jammu and Kashmir (J&K) on Tuesday, according to local media reports. The government in the state would be formed in alliance with the People's Democratic Party (PDP) -- headed by regional leader Mehbooba Mufti -- making it the first time that BJP has come to power in the Muslim-dominated state.
The announcement of the coalition was made after a meeting between Mufti and BJP leader Amit Shah on Tuesday. The PDP-BJP coalition government will be headed by the former Congress leader Mufti Muhammad Saeed, who is likely to be sworn-in as the chief minister on March 1.
"In a few days, Jammu and Kashmir will get a PDP-BJP alliance government," Shah reportedly said. "The deadlock that existed on some issues has been broken ... after several rounds of discussion a common minimum programme has been arrived at."
In the assembly polls held in December 2014, BJP had emerged as the second largest party in the state with 25 seats. However, it had failed to secure a majority in the 87-member state assembly, and PDP won 28 seats.
Mufti said that "keeping in mind the development and aspirations of J&K people, we have formulated an agenda of alliance between BJP-PDP," according to The Times of India, a local newspaper. "This alliance is not for power sharing but to win the hearts and minds of people of J&K," she added.
However, the two parties differ on several key issues over governance in J&K. While BJP, which is the ruling party at the federal level, has opposed the special status granted to the state under section 370 of the Indian constitution, PDP has often spoken out in its support. The two parties also differ on the powers accorded to the Indian army under the controversial Armed Forces Special Powers Act.
The news of the alliance comes after BJP faced its first electoral setback since coming to power in May last year. In the recent elections in New Delhi, BJP lost to the fledgling Aam Aadmi Party (AAP), which won a landslide victory with over 54 percent of the votes.
© Copyright IBTimes 2023. All rights reserved.