Moto X Will Be Offered With Unlockable Bootloader On Most US Carriers, Verizon To Get Developer Edition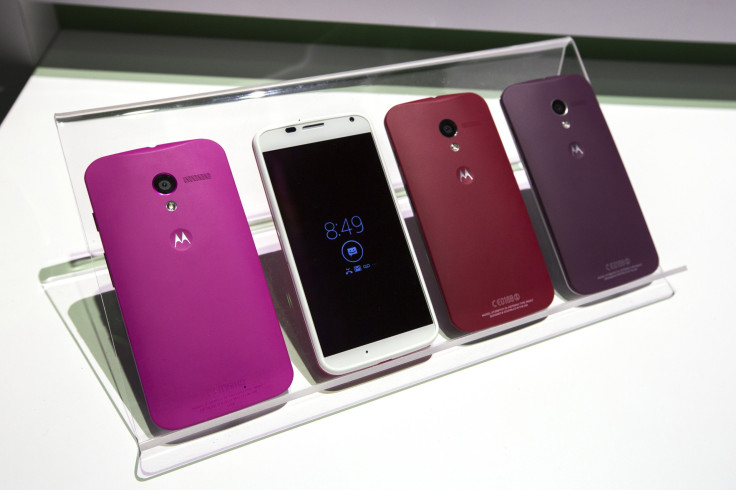 A day after Motorola Mobility unveiled the new Moto X smartphone, the first handset from the company after it was acquired by Google (NASDQAD: GOOG), a Motorola Mobility senior executive provided new information about the phone's bootloader unlocking and Developer Editions.
Punit Soni, vice president of product management at Motorola Mobility, took to his Google+ page on Friday to announce that the Moto X units, bound for Sprint, U.S. Cellular, T-Mobile and Rogers, will have unlockable bootloaders, meaning that the handsets will be locked out of the box, but can be unlocked using Motorola's tools.
The absence of AT&T and Verizon from the list of carriers' names suggests that the Moto X versions for both of the network operators will be equipped with a locked bootloader, which cannot be unlocked. Soni did not say anything as to whether the company has future plans to offer unlockable bootloaders to the Moto X on the two carriers.
However, Soni stated that Motorola will offer two different Moto X "Developer Edition" devices, one for Verizon and another one as a "general North American" developer edition.
Given that the AT&T version of the smartphone was not named as having an unlockable bootloader, the North American Developer Edition could be an unlocked GSM model with AT&T-compatible bands, Android Central reported.
Soni, in his message, did not provide any detail on when customers will be able to buy the unlocked models or for how much.
When one of the responders to Soni's message criticized the company for a "horrible execution" of marketing tactics by not clarifying anything about Moto X's pricing and release date, Soni replied saying:
"I would like to believe we are more transparent than most. No one owns us but there are market realities and they are not going to change day 1. Also it is common practice to release such details later. Remember we just announced the product, the release is end of Aug/early Sep. You will know everything you need to know to make good decisions by then."
The new Moto X features a high-resolution 4.7-inch AMOLED screen with a resolution of 1280x720 pixels at 316 ppi. The phone has 16GB and 32GB of storage options, a 10-megapixel rear camera, and some new features, including multiple color options and a constant listening mode that allows the phone's audio sensors take voice inputs from the user.
The Moto X is powered by a Motorola X8, dual-core 1.7 GHz Snapdragon S4 processor and runs on Android 4.2.2 Jelly Bean.
© Copyright IBTimes 2023. All rights reserved.