'Mountain-Dweller To Arab Prince': The PR Campaign To Sell Russia's Chechen Strongman Ramzan Kadyrov
MOSCOW — Russian actress Liya Akhedzhakova, 77, panicked when she got a telephone call last month from a man offering her $10,000 to record a short video in support of Ramzan Kadyrov, the feared head of Russia's North Caucasus republic of Chechnya.
"I started to shout and put down the phone," Akhedzhakova, a star of Soviet-era comedies, said of the incident. The caller — whose number showed him to be from Tolyatti, a car-manufacturing town on the Volga river — rang her back three times before finally giving up.
The apparent attempt to buy backing for Kadyrov came amid a public spat between the Chechen leader and Russia's small liberal opposition. Kadyrov began branding opposition leaders "traitors" last month, but his attacks escalated last week when he published a video with sniper sights hovering over a Kremlin critic and former Russian prime minister.
In the days after the call to Akhedzhakova, a social media campaign with the hashtag "Kadyrov is a Russian Patriot" spread across Russia. Prominent cultural figures, including movie director Fyodor Bondarchuk and singer Nikolai Baskov, as well as top officials from the ruling United Russia party lent their support and were photographed with signs supporting Kadyrov.
The spotlight on Kadyrov in recent weeks has focused attention on the creation of "Brand Kadyrov" and how the former warlord has molded his image, transforming himself into a national politician who many suggest is no longer beholden to his masters in the Kremlin.
The dark art of PR firms has played a key role in this process — as it has done for blood-soaked leaders across the world. The Kremlin paid international PR firm Ketchum over $23 million between 2006 and 2015 to lobby its interests in the West and in 2013 Belarusian strongman Alexander Lukashenko — dubbed the "last dictator in Europe" — hired London-based PR firm Bell Pottinger. Further back, prominent international PR firms have worked with a Sri Lankan government accused of war crimes, China after the Tiananmen Square massacre in 1989 and brutal regimes in Argentina, Uganda and Indonesia.
As a young man, Kadyrov fought in the bloody separatist wars that engulfed Chechnya after the fall of the Soviet Union. In 2004, at age 27, he became one of the most powerful men in the region when his father, the president, was blown up and the Kremlin chose him as a successor. In his first meeting with Putin after the assassination, a visibly distraught Kadyrov wore a blue tracksuit and spoke in Russian so heavily accented that it was almost incomprehensible.
A decade later, Kadyrov rules with an iron fist, is a voracious and popular user of social media, and inspires fear thousands of miles from Chechnya.
"His image has changed from someone just down from the Chechen mountains to that of an Arab prince," according to Ilya Yashin, an opposition leader in Moscow who has been one of those labeled a "traitor" by Chechen officials in recent weeks.
Journalists and critics link Kadyorov to the killing of human rights activist Natalya Estemirova in 2009 as well as deaths of political opponents in Vienna and Dubai. Most recently, he has been tied to the 2015 murder of opposition leader Boris Nemtsov outside the Kremlin. All of the five murder suspects currently in detention for Nemtsov's death are Chechen and after the assassination Kadyrov described one of the men, Zaur Dadayev, as a "a true patriot of Russia."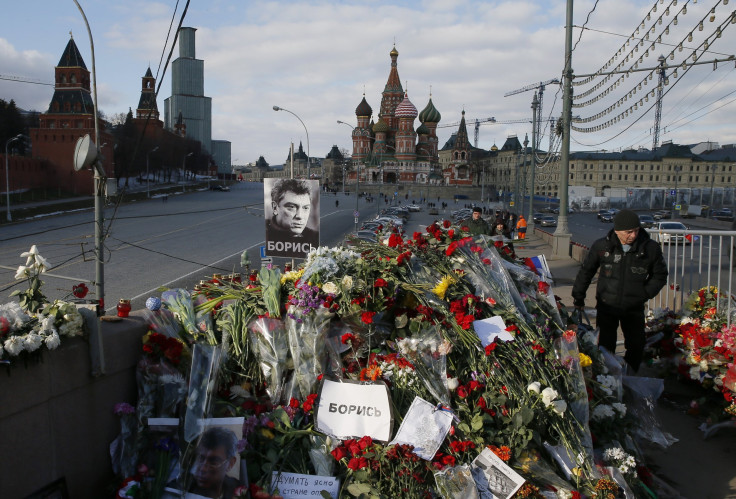 Like the dictators of many countries, Kadyrov is prone to vanity and appears to take the pronouncements of his opponents to heart. At some point in his political career — when is not exactly clear — Kadyrov turned to PR firms and political consultancies in an attempt to control how he was being portrayed.
"It's not a secret that he has a big team working on his image," said Evgeny Minchenko, an analyst who runs a Moscow image-management firm.
Apostol is the company most associated with Kadyrov's transformation. The brainchild of glamorous, well-connected Georgian-born television presenter Tina Kandelaki, Apostol has gone from a boutique agency to a large media player enjoying lucrative contracts with state-owned firms in just a few years.
The company denies any connection with Kadyrov. Kandelaki and the current head of Apostol, Yulia Vostrikova, refused to be interviewed for this article. A spokesperson for the company declined to comment and sent Jan. 23 press release refuting the company's association with Kadyrov.
But there is compelling evidence to suggest Apostol does, indeed, work with Kadyrov.
Actress Akhedzhakova said the man who phoned her offering money to support Kadyrov introduced himself as an employee of Apostol. While Apostol also denies any connection to the call, one senior PR executive in Moscow said offering money to stakeholders in such a way was "legitimate, normal practice."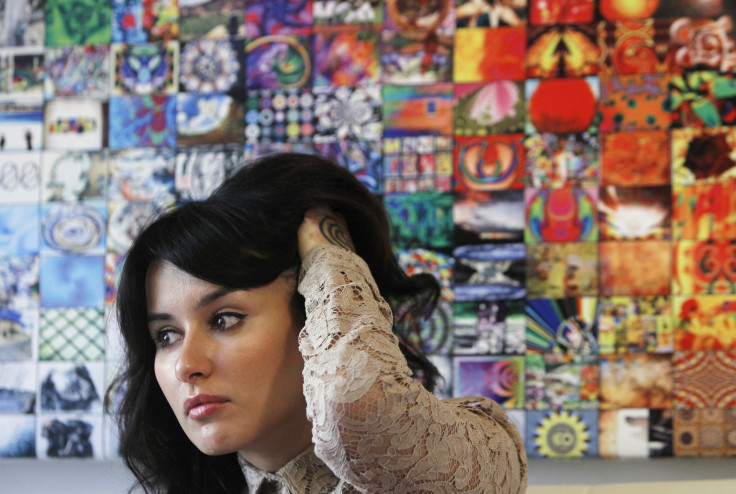 The heads of two leading Russian PR firms told International Business Times that Kadyrov was Apostol's client.
"Apostol developed a social media strategy for Kadyrov… and they do his image-making for him," said Yashin, who is one of several opposition figures to accuse Apostol of involvement in corrupt tenders for state contracts.
Aside from Kadyrov, Apostol has an impressive list of wealthy clients that include Russian state defense giant Rostec, national carrier Aeroflot and arms manufacturer Kalashnikov. Ksenia Sobchak, a former colleague of Kandelaki and prominent Russian socialite, said in 2013 that Apostol received $200,000 a month from Kadyrov.
"They don't even follow the few rules we have," said the head of a leading Russian PR firm. "Pretty much everyone on the PR market hates them."
Kadyrov's key innovation — reportedly via the personal advice of Kandelaki — is a widely successful account on Instagram. His 1.6 million followers on the photo-sharing site make him more popular than any U.S. presidential hopeful, including Hilary Clinton and Donald Trump.
His output on social media is relentless. Photos and videos show him taking part in government meetings, interacting with celebrities, posing with guns, working out, praying, and even frolicking in the snow and nuzzling with his favorite horse. While his comments sometimes provoke outrage among liberals in Moscow, he portrays himself as modern, devoutly religious and physically strong — an image analysts say is crafted to appeal to young men across Russia's largely Muslim North Caucasus.
"It is the classic rendition of the noble mountain warrior from the heroes of 19th century Russian novels," said Minchenko.
Other Chechen officials, many of whom have Instagram with similar content to that of Kadyrov, slavishly repost the images published by their boss.
But the Chechen leader's love of the internet has taken a more sinister turn in recent months. Instagram removed a Jan. 31 post by Kadyrov depicting opposition leader and former Russian Prime Minister Mikhail Kasyanov in sniper sights. And Russian newspaper Novaya Gazeta last week published a report showing how Kadyrov's lieutenants use social media to track down and threaten online critics.
His public profile and ubiquitous internet presence have given Kadyrov a reach beyond his homeland of Chechnya — and contributed to a growing climate of fear. Kadyrov is a close ally of Putin, but the Kremlin has shown no desire to interfere and Putin's spokesman Dmitry Peskov said Feb. 1 that the Kremlin doesn't look at Kadyrov's social media activity.
Last month, the Chechen posted a recorded apology on Instagram from a regional lawmaker in Siberia after a post the lawmaker wrote on Facebook, calling Kadyrov "Russia's shame," went viral. And in September, Kadyrov threatened a judge in Russia's Far East over a decision to ban an Islamic text because of extremism — the ban was later thrown out on appeal.
With his apparent immunity and so many accusations stacking up at Kadyrov's door, no one wants to be the next person to attract his ire.
"I am scared of Ramzan [Kadyrov]; I am scared to open my mouth," said actress Akhedzhakova.
FOR FREE to continue reading
✔️ Unlock the full content of International Business Times UK for free
offer available for a limited time only
✔️ Easily manage your Newsletters subscriptions and save your favourite articles
✔️ No payment method required
Already have an account?
Log in
© Copyright IBTimes 2023. All rights reserved.