Move Over Beyond Meat, Daring Foods Offers Plant-Based Chicken Alternative
KEY POINTS
Daring Foods partners with Rastelli Foods Group to distribute plant-based chicken in the U.S.
The startup based in Scotland makes "second-generation plant-based meat"
Daring Foods claims to have a much healthier plant-based product
Plant-based meat is slowly trying to get more people on board a more sustainable and healthier option for protein needs. Beyond Meat's "bleeding" veggie burger is not only sold in the frozen food section of grocery stores, but it's also part of the menu of some well-known food chains like TGI Fridays and Carl's Jr. Now, a new player is "daring" to challenge that.
That company is Daring Foods. Founded in 2018 in Glasgow Scotland, the startup makes "second-generation plant-based meat" that it claims is a healthier option than its first-generation counterpart. Instead of beef, though, the company's focus is replicating the taste and texture of chicken meat.
The reason for the healthier claim is the five non-genetically modified ingredients that Daring Foods uses: water, soy, sunflower oil, salt, and natural flavoring (a mix of paprika, pepper, ginger, nutmeg, mace, cardamom).
To help them achieve their goal, Daring Foods partnered with Rastelli Foods Group to get their plant-based chicken distributed all across the U.S., and Rastelli will also support the startup's website in boosting direct sales to customers. This partnership was announced via a press release on Tuesday.
"Our goal with the launch of Daring Foods was to make the swap to plant-based meat as simple as possible. We focused on bridging the taste gap, successfully taken on the daunting task of replacing a beloved staple in our diet with an alternative that you can cook with, tastes great and is good for you," said Ross Mackay, co-founder & CEO of Daring Foods.
Not exactly healthy
Beyond eMeat patty is considered a better option than going for the real thing. It's classified as "sometimes" healthy by four nutritionists that Business Insider surveyed, which means that it can't be part of a person's daily diet -- occasionally would do.
The reason why it didn't get the full recommendation by nutritionists is that it's still a "highly-processed" food despite its premium ingredients. One nutritionist even took notice of Beyond's use of coconut oil as its saturated fat exceeds that of lard and butter.
But despite this, plant-based meat is ostensibly a huge leap in proselytizing people to go vegan, which would lessen greenhouse gasses from raising livestock. Both companies are on the right track when it comes to this.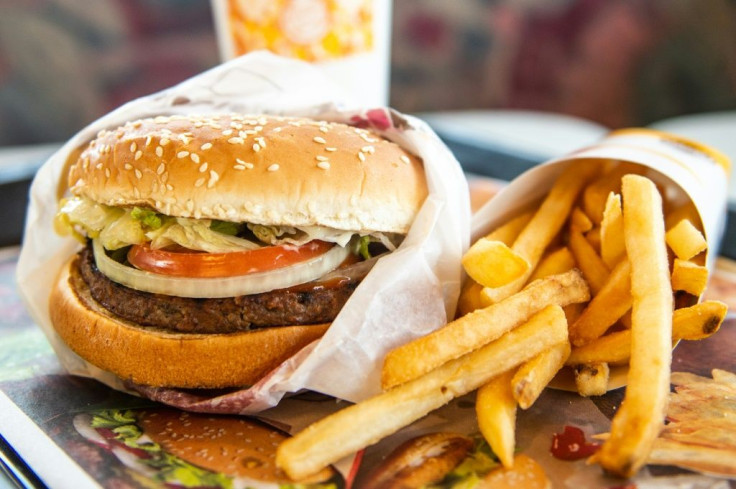 © Copyright IBTimes 2023. All rights reserved.