Move Over EU, China To Become Latin America's 2nd Biggest Trade Partner By 2016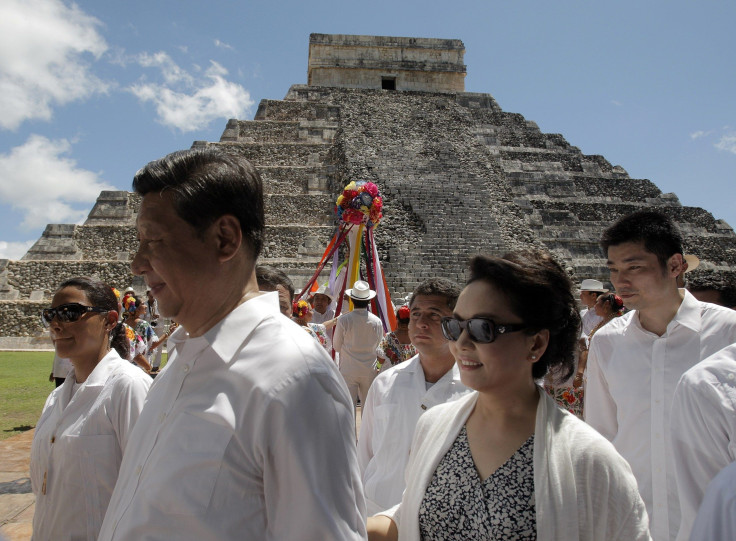 2013 saw the beginning of some beautiful friendships in Latin America: between China and Mexico; between China and Brazil, and between China and Costa Rica. The economic advancements of the Asian giant into Latin America appears unstoppable, and it does not show any signs of slowing down.
Furthermore, analysts point out that, in a few years' time, China could surpass the European Union in terms of total bilateral trade volume with the region, second only to the United States.
According to a study published by the United Nations Economic Commission for Latin America and the Caribbean (ECLAC), China will surpass the EU as the second-largest economic partner (after the U.S.) in 2016, should current trends in exports remain steady.
Part of the reason behind China's surging trade with Latin America relative to Europe is that the EU is still struggling to recover from the 2008 financial crisis, providing Beijing with an easy access into Brazil, Mexico and other Latin states.
China's designs on Latin America have long been apparent, with Latin exports to the Asian behemoth surging from $3.9 billion in 2000 to $86 billion in 2011, according to the Inter-American Development Bank.
On the other side of the balance, China has already surpassed the EU in exports to Latin America, as outlined by the U.N report (14 percent of the Latin market for China, versus 13 percent for Europe).
In some Latin countries, China has even reached the status of top trading partner. For example, with respect to Brazil, China surpassed the U.S. in 2009, at a time when the American economy was struggling with the financial crisis.
According to WorldPolicy.org, trade between Brazil and China climbed from $6.5 billion in 2003 to $77 billion by the end of 2011 and $75 billion in 2012. In 2009, China became Brazil's largest export destination; by 2010, China emerged as Brazil's principal source of imports and its top direct foreign investor.
Moreover, Chinese investments in Brazilian assets surpassed $20 billion in 2010, up from just $292 million only one year before.
However, and as much as China has made its interest in Latin America well known – especially given Chinese President Xi Jinping's high-profile first visit to the region in June -- the quality of trade between the countries in the region and the Asian power are not uniform. For instance, China imports raw materials from Latin America, mainly copper, iron ore and soy beans; but its exports are overwhelmingly (90 percent) comprised of inexpensive products and basic technology.
Such a situation, which reflects a traditional scheme in the economic history of Latin America (in fact, this is similar to its relationship with the U.S. for the past two decades), represents an advantage for China and some of its Asian neighbors. In order to feed its manufacturing industry, China imports materials from Malaysia, Vietnam and South Korea, which in turn benefit from the growth in Chinese exports.
"The intra-continental trade represent 53 percent of Asia's total commercial exchanges," Sergio Amaral, director of the Armando Álvares Penteado Foundation in São Paulo, told the Spanish newspaper El País. In contrast, intra-continental trade in Latin America represents only 20 percent of its total.
"The growth of China might even mean that trade among Latin American countries will decrease," added Amaral. "China exposes Latin America's deficit in competitiveness."
Most countries have followed Brazil's formula: export raw materials, import manufacturing. The one country that is trying to break the mold is Mexico, which Xi visited as part of his tour of the region. Mexico and China signed several trade agreements, with Beijing vowing to invest more in the region – a plan that, with the slew of economic reforms that Mexico will start in 2014, may provide a boon for both partners.
"China and Latin America have complementary roles – they need raw materials, which we have in buckets," said Clodoaldo Hugueney, former ambassador for Brazil in Beijing. "China is not only important for Latin America – it is important for the whole world."
© Copyright IBTimes 2023. All rights reserved.