Mozilla To Lay Off 50 Employees As It Dissolves Connected Devices Initiative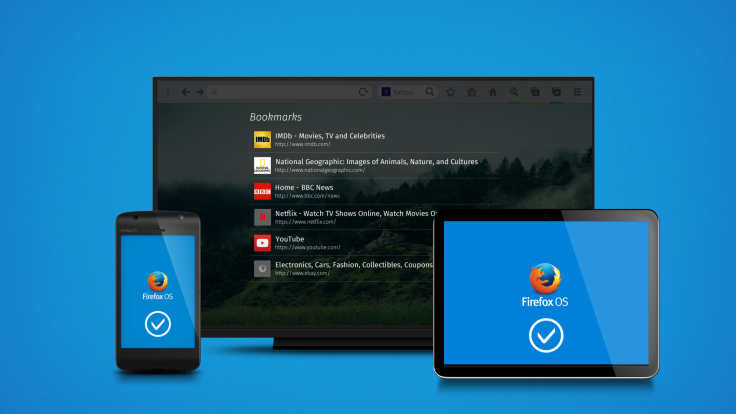 Mozilla, the creator of the Firefox web browser, told its employees on Thursday that it will be dissolving its connected devices initiative. In the process, the company will be laying off around 50 of its employees.
"We have shifted our internal approach to the internet-of-things opportunity to step back from a focus on launching and scaling commercial products to one focused on research and advanced development, dissolving our connected devices initiative and incorporating our internet-of-things (IoT) explorations into an increased focus on emerging technologies," Mozilla said in a statement, per CNET.
Mozilla's connected devices initiative was the nonprofit company's bid to expand its software to other products beyond the web browser. Part of that initiative was Firefox OS, a mobile operating system for smartphones, tablets and smart TVs designed for emerging markets.
It was supposed to be a new free and open source platform that would act as an alternative to Android OS. Firefox OS didn't do so well and development of the software was discontinued back in September 2016.
Although around 50 employees will be affected by Mozilla's new endeavors, some of them might actually be able to stay with the company. Mozilla has opened new positions which affected employees will be able to apply for. The senior vice president of Mozilla's connected devices initiative, Ari Jaaksi, is confirmed to leave the company.
As for what's in store for the future, Mozilla will continue working on IoT projects with the emerging technology devices team. This includes Project Vaani, a voice assistant like Amazon's Alexa but with more focus on privacy, and Voicebank, an initiative to collect speech samples to train AI for voice recognition. Mozilla has also invested in virtual reality and augmented reality technologies as well, according to TechCrunch.
The company's connected devices initiative was part of its strategy to make Firefox more relevant again as the browser has been overshadowed by Google's Chrome web browser for the last few years. One of the reasons why Mozilla failed is because majority of people today browse the web on mobile devices where Firefox isn't that at all loved.
© Copyright IBTimes 2023. All rights reserved.