MSG, Time Warner NYC Negotiations Fail: Goodbye Knicks, Rangers and More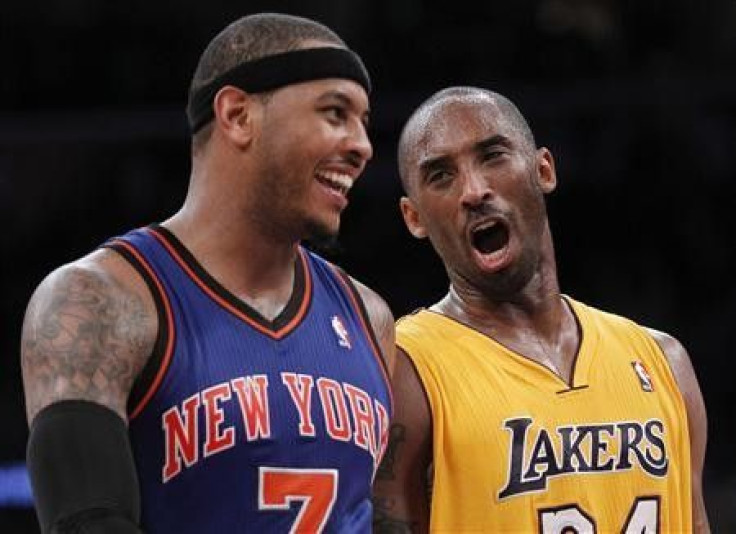 The New Year rang in with some pain for many New York sports fans -- especially those who like to watch the New York Knicks and area hockey teams including the New York Rangers play on television.
Negotiations between MSG Network and Time Warner Cable didn't yield a last-minute result and as the clock struck midnight on New Year's Eve a blackout began for MSG and MSG Plus channels on Time Warner Cable in New York City. The blackout affects 1.3 million Time Warner subscribers in New York and parts of New Jersey who used to get the channels that show games of the NBA's Knicks and the NHL's Rangers, Islanders and New Jersey Devils.
Time Warner's stated: We hate that our customers have been put in this terrible position, and MSG has offered no credible explanation as to why they suddenly need a 53 percent increase over last year's rates. Perhaps after renovating the Garden they are looking for New York sports fans to fund renovations of the Forum they recently purchased in Los Angeles. Who knows, but if they have substantial new funding needs, that's what banks -- not our customers -- are for. We hope the fans will remind MSG that in these economic times, no one can afford to pay 53 percent more for their channel.
MSG Network and Time Warner have been involved in a nasty fight over a new contract, lobbying publicly against one another on the air. Time Warner said MSG officials are to blame for the blackout. MSG Network officials blame Time Warner. But it's New York Time Warner subscribers who will suffer, unable to see the Knicks or local hockey teams in the New Year until or unless the dispute is solved.
When the Knicks play the Toronto Raptors in Monday night, Tim Warner subscribers won't be able to watch unless the blackout is resolved.
All we have asked is for Time Warner to value our programming in the same way as other TV providers - nothing more, nothing less, said a statement from MSG Media President Michael Bair.
Unfortunately, they rejected every offer we made to them for almost two years.
Time Warner said the cable provider was willing to air the channels and games while negotiations continued but that MSG Network wasn't interested in the offer.
MSG has again shown that they are more interested in holding New York sports fans hostage than in negotiating a deal, a spokesman said in a statement.
Earlier in December, MSG Network went on the attack against Time Warner Cable as the deadline neared. MSG Network began its attack with a crawl across the bottom of its screen on its networks targeting Time Warner customers, telling them of the problem and asking them to speak up as well as seek other options.
Attention Time Warner Cable customers! Time Warner Cable may drop MSG and MSG+ on January 1st, and you will no longer be able to watch MSG's exclusive coverage of Knicks, Rangers, Devils and Islanders games, the message read. Log onto keepmsg.com or call 1-888-KeepMSG (888-533-7674) for more information to switch TV providers now. The crawl also included logos for RCN, Verizon FiOS and DirecTV.
MSG said it was trying for a new contract but that Time Warner wasn't willing to pay.
We have been attempting to negotiate a new agreement with Time Warner Cable for close to two years, and are simply asking them to pay fair and reasonable rates that are consistent with what other providers pay for our programming -- nothing more, Bair said in a release. Unfortunately, Time Warner Cable is not interested in reaching a fair agreement, and, in fact, is not interested in conducting productive negotiations on behalf of its customers. Because of that, we suggest that our customers switch providers before Time Warner Cable pulls MSG's networks off its systems.
Time Warner Cable had a different view of the problem. In a statement from spokeswoman Maureen Huff, according to The New York Times, the cable company says MSG reneged on an agreement earlier this year that had Time Warner paying a 6.5 rate increase.
They now want a 53 percent increase, and twice that if we refuse to carry Fuse, Huff said. That would make MSG the most expensive sports network in the country.
Earlier in the month Time Warner dropped Fuse, MSG Media's music channel. Now, MSG Network and MSG Plus are blacked out on Time Warner and 1.3 million subsribers in New York will be in the dark for Knicks games and games of area NHL teams if a new agreement can't be reached.
© Copyright IBTimes 2023. All rights reserved.