MTA Fare Hike 2013: Outraged Subway Riders Swipe Back At New York City Transit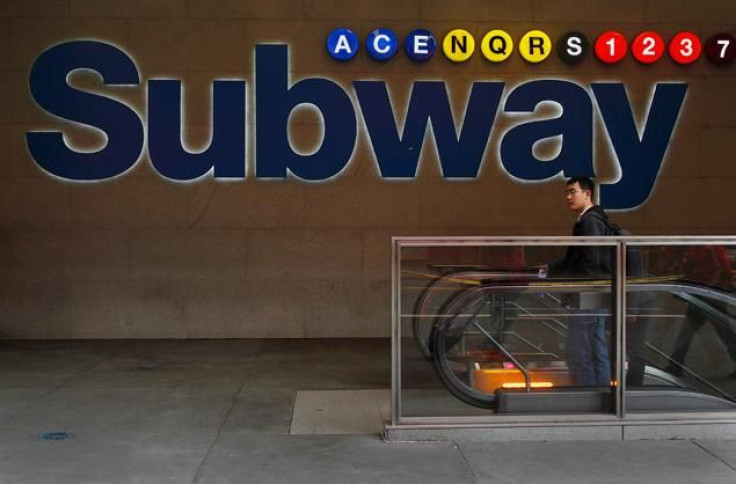 New York City commuters were even grouchier than usual Monday morning as they were greeted by yet another fare hike on subways, buses, bridges and tunnels. The MTA, the quasi-corporate entity that oversees the city's transit system, raised fares for the fourth time in five years, provoking the ire of many riders who say the hikes disproportionately affect the working poor.
Under the new fare-pricing system, monthly unlimited-ride MetroCards went up to $112 from $104, weekly cards went up to $30 from $29, while the base fare for subways and buses rose to $2.50 from $2.25.
It gets worse: Those pay-per-ride bonuses that riders have come to rely on were squeezed down to 5 percent from 7 percent, and the MTA is now tacking on a $1 surcharge every time riders purchase a new MetroCard. In all, the price of a monthly MetroCard has increased 38 percent since 2008, and if that weren't bad enough, another hike is planned for 2015.
But some riders are saying enough is enough. No Fare Hikes, a grassroots group of New York City transit riders, has launched a new campaign called "Swipe Back," in which it is encouraging riders to use their unlimited MetroCards to swipe fellow riders in for free. Unlimited MetroCards lock up for 18 minutes after they're swiped, meaning that a participant who has completed her commute can lend a swipe to someone entering a different station. The group, which says a boycott of the subway is not feasible given the number of New Yorkers who rely on it, hopes the campaign will send a message to the MTA that riders are fed up with fare hikes.
On its website, No Fare Hikes is offering free "Swipe Back" buttons, brightly colored in blue and yellow, so subway riders will be able to recognize fellow riders who are in on the protest. In a phone interview, a participant in the "Swipe Back" campaign who asked not to be identified told IBTimes that offering free swipes to fellow riders is already a common practice in the subways. The buttons, he said, are just a way of increasing the visibility of it.
"It's about reducing the shame and letting people know that some of us can't afford this," the participant said. "Whether you need a swipe or you can give a swipe, the buttons are a way to let people know that you're a New Yorker who is willing to help out."
The participant said No Fare Hikes has already printed and given away 1,000 "Swipe Back" buttons, and the group is in the process of printing more. He also encouraged riders to make their own buttons by visiting the No Fare Hikes website and printing out the "Swipe Back" logo along with other literature.
Although it's against the law to sell subway rides to other riders, No Fare Hikes says there is nothing illegal about the "Swipe Back" campaign, since no money is exchanging hands. Still, the participant admitted that police occasionally harass riders caught swiping in other riders for free, in which case he suggested that riders contact the New York City chapter of the National Lawyers Guild.
"People should know their rights," he said. "This is totally legal."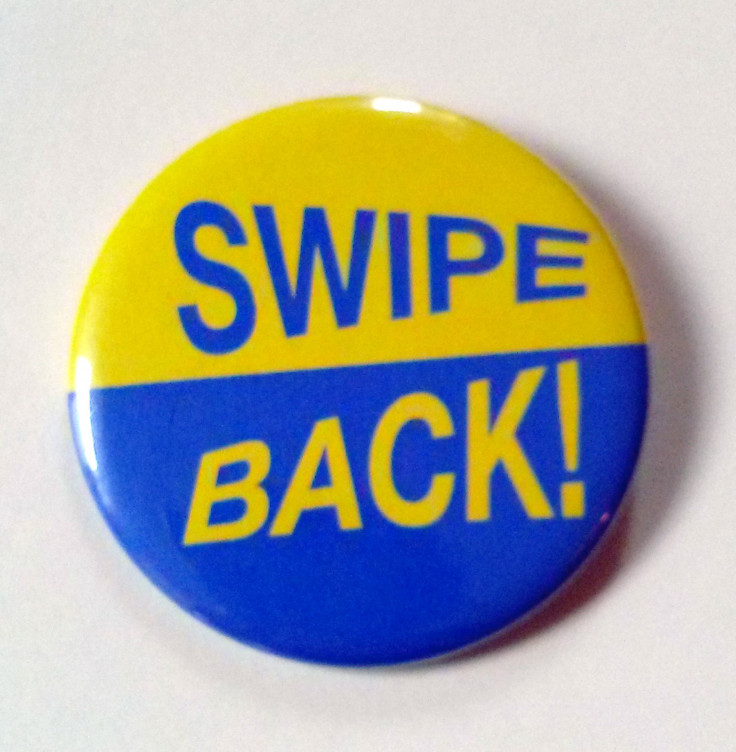 Legal or not, the MTA strongly disapproves of the campaign. In an emailed statement to IBTimes, a spokesman for the organization said the free rides negatively affect the system's bottom line at a time when the MTA can't afford it.
"If anyone thinks the best way to balance the MTA's budget is to reduce the amount of money we collect from customers, then their math is as bad as their logic," Adam Linsberg, an MTA spokesperson, noted in a statement.
The MTA said it is "raising fares and tolls because our costs for employee health care, pension contributions, mandatory paratransit service, energy and other costs out of our control are rising far faster than the rate of inflation."
But that's not how No Fare Hikes sees it. The group claims much of the estimated $450 million in additional funds will only cover the costs of "debt service," fees and expenses associated with its growing debt. The group also cites the MTA's interest rate swaps with big banks, risky investments that have resulted in expensive long-term debt agreements.
"The MTA is engaging in lowest-common-denominator logic," the participant said. "They're passing off their mistakes on the backs of riders."
© Copyright IBTimes 2022. All rights reserved.
FOLLOW MORE IBT NEWS ON THE BELOW CHANNELS