After New York Post Subway Death Story, A Safety Question Remains: Why No Platform Barriers?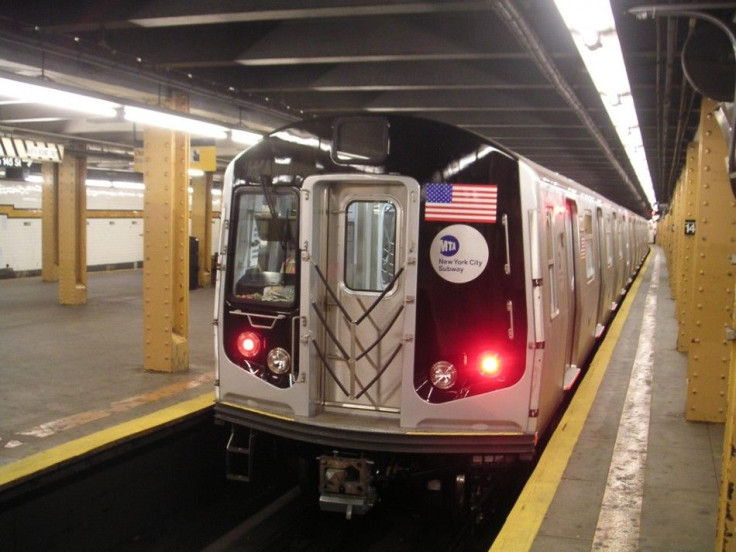 In November 2011, riders on Line 1 of the Paris Metro noticed a new feature on the 111-year-old subway line: platform screen doors, or PSDs. The transparent barriers separate subway platforms from the tracks. The doors are aligned with train doors and open simultaneously after the train has stopped. It's a feature that serves multiple purposes, not the least of which is preventing riders from falling onto the tracks and being killed by trains.
The widely reported death of Ki-Suck Han -- the Queens man who was fatally struck by the Q train on Monday after he was pushed onto the tracks -- has brought renewed attention to the issue of subway safety in New York City. Conceivably, Han's death could have been prevented by the type of platform barriers used in Paris, and, in fact, these relatively new safety features are common in transit systems throughout Europe and Asia. Newer systems are routinely built with platform doors, while older systems around the world are being retrofitted. In Hong Kong, nearly 3,000 pairs of doors have been added to the MTR transit system.
So why not New York City? Last year, 146 people were struck by subway trains in New York City. Of those, 47 were killed. That amounts to one accident every 2.5 days, many of which would conceivably have been prevented by a feature now widely used around the world.
But the Metropolitan Transit Authority, the corporation that oversees the city's transit system, is notably cash strapped these days, facing a $2 billion budget deficit that is expected to mushroom to $3.6 billion by 2016, according to a recent report by Citizens Budget Commission.
Perhaps unsurprisingly, then, when asked whether platform screens would ever be considered for New York's subway system, MTA spokesman Marjorie Anders was scarcely willing to entertain the idea. "They're too expensive," she told IBTimes. "They would incur long-term maintenance costs for which there is no budget."
Exactly how expensive no one can really say, as Anders admitted that no analysis has ever been done to assess the costs of retrofitting the system. But she said New York's subway configuration presents particular logistical challenges that would make such an undertaking ostensibly cost-prohibitive. For instance, the space between subway doors has never been standardized, meaning many subway cars would likely have to be replaced to match up with the platform doors.
"It would be operationally challenging," Anders said.
Ki-Suck Han's death was not the first high-profile subway track fatality this year, but even as such cases do occasionally arise in the media, officials who propose platform doors as a possible solution are often met with considerable headwind.
In a February 2011, shortly after 24-year-old Brendan Mahoney was struck and killed by the L train, the MTA's Kevin Ortiz said in an interview with the Daily News that the corporation was "very early in the process" of looking at the feasibility of installing platform doors.
But when word got out that the MTA was even thinking about the concept, State Senator Diane Savino fired off a letter to the MTA Chairman Jay Walder calling the idea "nonsense" and pointing to the fact that only .00005 percent of subway riders ever wind up on the tracks. "The cost to install the barriers would be astronomical. The cost to maintain the doors in good operating condition would be even higher," Savino said.
Indeed, even grassroots efforts to garner support for the doors have not gained much traction. In March, Ed Davis of Fairfield, Conn., launched a petition on Change.org after 20-year-old Joshua Basin, a junior at LaGuardia Community College, fell onto the tracks and was fatally struck by an oncoming train at the Bedford Avenue station in Brooklyn. The petition called on the MTA to install platform doors at New York's most dangerous stations.
"In addition to keeping the subway safer, they speed up commute time and keep the subway cleaner," Basin wrote. "In the end, this expense will save you money in terms of faster-moving trains, less debris, less accidents, in addition to saving lives."
But the call apparently fell on deaf ears. After attracting only 71 signatures, the petition has since been closed. Perhaps most New Yorkers, wary of anything that could give the MTA another excuse to hike fares, simply wouldn't want to risk it, and justifiably so. Riders in Hong Kong saw their fare increase by 10 cents per ride to pay for the screen doors. However, the barriers would also mean more space for subway ads, and some officials have floated the idea of letting advertisers foot the bill. Either way, many believe the idea deserves more than a shrug.
On Tuesday, after the New York Post published a photo of Ki-Suck Han just seconds before his death, countless news outlets scolded the paper for running an image whose only intent was to shock. But if the ongoing fallout spurred by that morally questionable choice sparks a real conversation about a potentially life-saving alteration to New York City transit, then the now-infamous photo may yet serve a public good.
That would be the biggest shock of all.
© Copyright IBTimes 2023. All rights reserved.
FOLLOW MORE IBT NEWS ON THE BELOW CHANNELS