Muhammad Ali's Grandson Jumps To MMA, Signs With PFL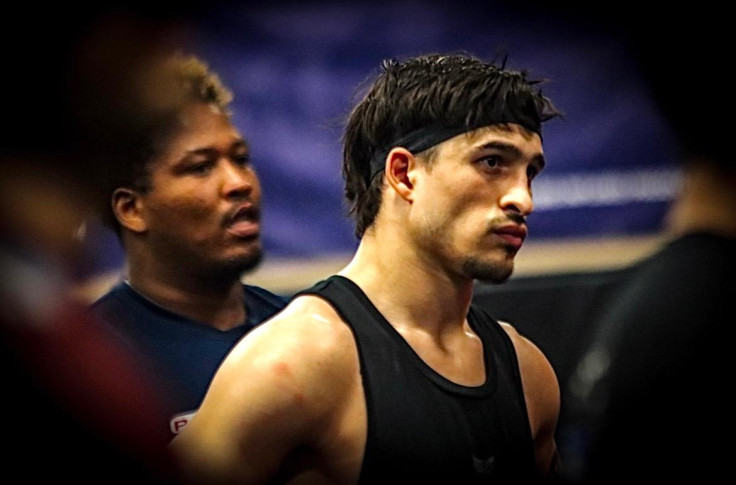 KEY POINTS
PFL has signed Biaggio Ali Walsh to an amateur contract
Ali Walsh is the grandson of boxing legend Muhammad Ali
He will compete in November and will turn pro under PFL in 2023
The Professional Fighters League (PFL) has added combat sports royalty to its rapidly growing roster of fighters.
The league announced Wednesday, September 15 that it has signed Biaggio Ali Walsh, the grandson of the late, great Muhammad Ali to an amateur contract.
The 24-year-old is currently competing as an amateur and will be making his promotional debut in an amateur showcase bout on the 2022 PFL World Championships card later this November.
Ali Walsh is expected to go pro under the PFL banner in 2023.
"I can't wait to enter the PFL SmartCage. I have a legacy to live up to, a legacy that my grandfather began, that my brother and I continue, I chose to continue that legacy here in the Professional Fighters League," Ali Walsh said in the official release.
The Chicago-born Ali Walsh was a standout football running back at the Bishop Gorman High School and at the University of California before eventually transferring to UNLV.
In 2020, Ali Walsh committed to mixed martial arts (MMA) and currently trains at the famed Xtreme Couture gym in Las Vegas.
"My one and only goal is to one day become a PFL world champion," he continued.
Ali Walsh made his amateur MMA debut back in June, losing by second-round rear-naked choke to Devin Rothwell.
Less than three months later, he bounced back with a first-round stoppage win over Bradley Seaver.
He currently owns a 1-1 amateur record.
He carries on the Ali name's combat sports legacy as he follows in the footsteps of a number of family members.
His grandfather was, of course, considered one of--if not--the best boxer ever.
Ali compiled a 56-5 professional boxing record, with four reigns as WBA heavyweight champion and two as WBC heavyweight champion.
Ali also dabbled in what many believe to be one of the earliest precursors of today's MMA, facing off against legendary Japanese professional wrestler Antonio Inoki in a special-rules bout.
Aunt Laila Ali went undefeated in 24 professional bouts and captured multiple world championships in the super middleweight and light heavyweight divisions.
Younger brother Nico currently competes as a middleweight in boxing and is undefeated in six professional matches, with five wins coming by way of knockout.
Ali Walsh's signing comes after PFL already brought in top bantamweight Shane Burgos and highly-touted light heavyweight Thiago Santos.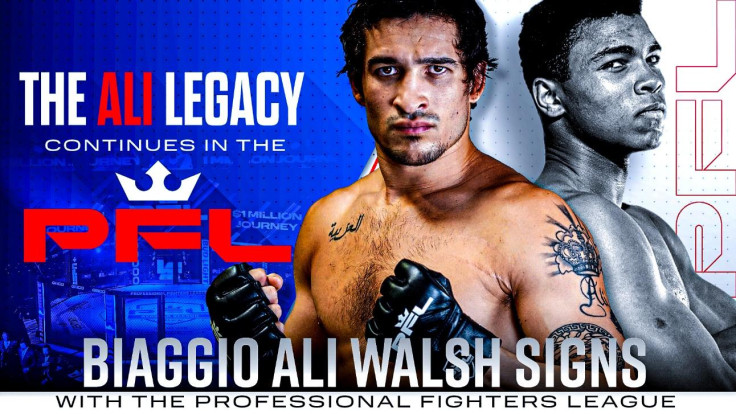 © Copyright IBTimes 2023. All rights reserved.