Muhsin Al-Fadhli, Khorasan Leader, Killed By US-Led Airstrike: Report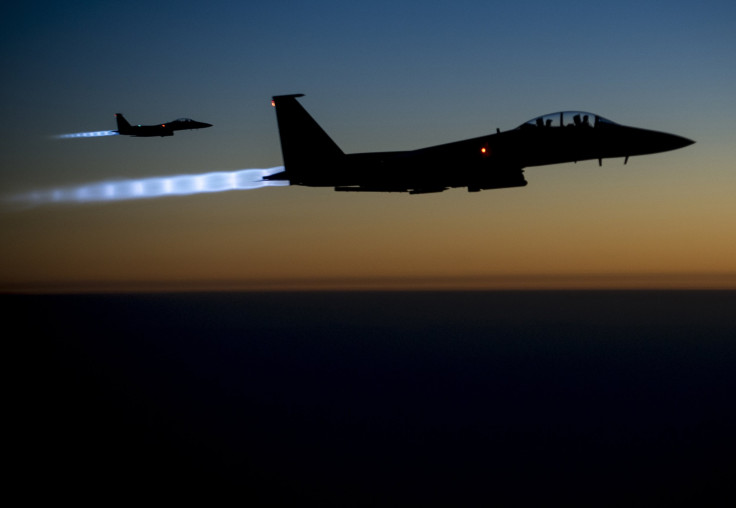 Muhsin al-Fadhli, 33, the leader of the Khorasan group, was believed previously to have been killed by a U.S. airstrike in Syria, and at least one post on Twitter appears to confirm his death. The SITE Intelligence Group reported an al Qaeda member acknowledged the Khorasan leader's demise via the social-media site Saturday, according to Reuters.
First reports of Fadhli's death surfaced Wednesday after a U.S. airstrike hit elements of the al Qaeda-linked Khorasan group in Syria. However, the reports were not confirmed by the Pentagon.
At the age of 20, Fadhli was reportedly a top al Qaeda leader so trusted by Osama bin Laden that he was told in advance of the planned Sept. 11, 2001, terrorist attacks on America. Fadhli himself was linked to a terrorist attack on U.S. Marines in his native country of Kuwait, and he was considered instrumental as an al Qaeda fundraiser by the U.S. government.
A message with condolences over Fadhli's death was reportedly tweeted by another al Qaeda member, who was described as one who had trained under a close associate of Ayman al-Zawahri, al Qaeda's current leader, Reuters reported.
Different tweets by the same al Qaeda member also expressed condolences over the death of another Khorasan group leader, Abu Yusuf al-Turki, Agence France-Presse said.
U.S. airstrikes in Syria have targeted the Khorasan group since last week. Relatively unknown before the airstrikes, the group was allegedly planning an attack against the U.S. or Europe. "I can't get into specifics, but there is no question that the Khorasan group had moved into the execution phase of a plot. And the bombing campaign that was begun was designed to disrupt and stop that plot that was imminent," Attorney General Eric Holder said in an interview with NBC News' Pete Williams Friday.
Media reports indicate Khorasan members, recruited from the Middle East and Europe, have been trained to attack airports and public-transportation systems, and suggest the group was obtaining bombs from Yemen.
© Copyright IBTimes 2023. All rights reserved.
FOLLOW MORE IBT NEWS ON THE BELOW CHANNELS