Muslims, Christians In Kenya Had Tense Relationship Long Before Al-Shabab Garissa College Attack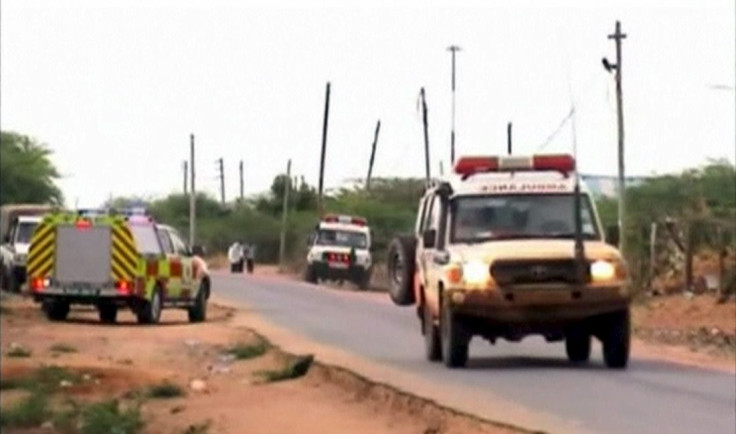 Long before Islamist militants attacked Garissa University College Thursday, killing dozens of Christian students, relations between Muslim and Christian communities in Kenya were already strained. In recent years, Muslims have appealed to the government to protect their civil rights from Christians, who have long dominated political and social institutions and make up about 80 percent of Kenya's population.
Al-Shabab, which is based next door in Somalia, has long tried to capitalize on these tensions. In 2013, it attacked an upscale Nairobi shopping mall, separating Muslims from non-Muslims by having them recite the Shahada, the profession of faith in Allah and Muhammad as his prophet. The attack proved to be an effective recruiting campaign that saw thousands of Kenyan Muslims join the militant group.
"There is a lot of fear," Father Willybard Lagho, vicar general of the Catholic Diocese of Mombasa, told the Christian Science Monitor in January. "The level of tolerance that has been there since the two religions were founded has, in the last 20 years, been challenged by incidents."
Muslims in Kenya largely live along the coast, while the inland population is predominantly Christian. In 2010, Kenya added the right of religious freedom to its constitution. But complaints of government favoritism toward Christians continue. For example, the government requires Muslims to provide more extensive citizenship paperwork, which many Muslims view as discrimination.
It's unclear if Thursday's attack will further divide Muslims and Christians in Kenya. During the raid, al-Shabab gunmen stormed Garissa University and killed at least 147 people in the worst attack on Kenyan soil since the U.S. Embassy in Nairobi was bombed by al Qaeda in 1998. The militants targeted Christian students for murder, according to reports.
"The United States strongly condemns al-Shabab's terrorist attack on Garissa University College in Kenya today. We extend our deepest condolences to the families and loved ones of the innocent victims who were killed in the attack. We also direct our thoughts to the many who sustained injuries," Secretary of State John Kerry said in a statement. "The United States stands resolutely with the government and people of Kenya in the effort to end the scourge of terrorism. The attack once again reinforces the need for all countries and communities to unite in the effort to combat violent extremism."
In November, 28 Christians were murdered in northern Kenya by al-Shabab militants, who claimed the deaths were intended to avenge a raid by Kenyan security forces on two mosques. Officials said militants were using the mosques to orchestrate terror attacks.
"Radicalization is not only a problem of Muslims. There is Christian fundamentalism taking root in Kenya and this is contributing to the dynamics of religious intolerance in the country, and so we have to look at things collectively because it seems to me that someone is trying very hard to start a religious war in this country," said Wambugu Nyambura, a Kenyan security expert at Leeds University in England.
© Copyright IBTimes 2023. All rights reserved.