Muslims Fear Backlash After Brussels Attack: Far-Right, Anti-Immigrant Sentiment Often Follows Violence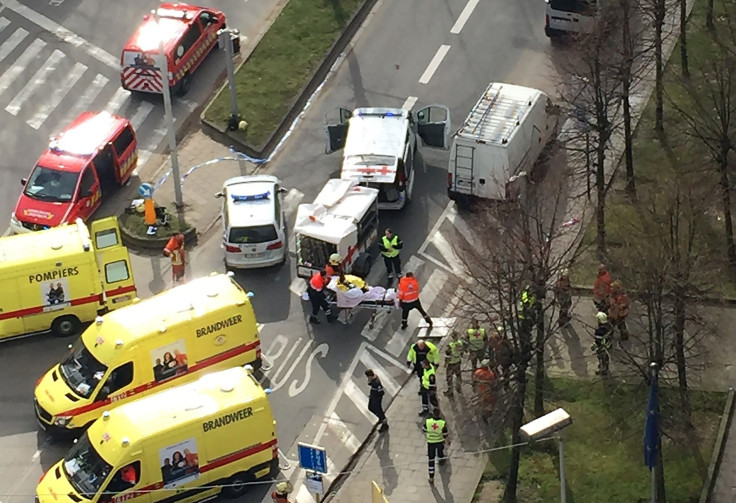 The attacks in Brussels Tuesday morning come as far-right nationalist parties across Europe have been gaining support by raising alarm over Europe's porous borders and purported rising extremism among Muslim communities. Muslims across Europe fear that the terror attacks, which left at least 26 people dead, could lead to a new wave of anti-Muslim sentiment and violence, Vocativ reported Tuesday.
"It's starting again, prepare yourselves, Arab Muslims," one European Muslim reportedly tweeted. A Syrian boy held a photo, posted on Twitter, apologizing for the attacks.
Belgium is home to millions of Muslims, as are the neighboring Netherlands, France and Germany. A vast majority of Muslims are believed to be moderate, opposing such violence in their countries and overseas. But radicalization has become a growing problem among Muslim communities in Europe. Hundreds of Belgians have traveled to Syria and Iraq to fight alongside the Islamic State group, also known as ISIS.
Following the Paris attacks on Nov. 13, which claimed 130 lives, far-right parties pointed toward the violence as examples of threats posed to the European Union from migration into the continent. While many have raised security concerns over the hundreds of thousands of Syrians and migrants from elsewhere who have crossed into Europe in recent months, Muslim communities across Europe have come under growing scrutiny.
"Those who said yes to immigration, who transported immigrants from war zones, those people did not do everything for the defense of European people," said Hungary's Prime Minister Viktor Orban following the attacks in Paris.
Pressure is likely to intensify following the attacks in Brussels, which targeted a subway station and the airport, wounding at least 130 people in addition to the 26 who were killed. It is still unconfirmed whether ISIS was responsible for the violence.
Muslim organizations in Europe typically come out quickly to condemn terrorist attacks, fearing backlash. Many distance themselves from the attackers and seek to assure their compatriots that Islam is a religion of peace.
"I as a Muslim condemn these terrorist attacks. We ourselves are biggest victims of terrorism around the world. #Brussels," one Muslim wrote on Twitter following Tuesday's attacks.
© Copyright IBTimes 2023. All rights reserved.
FOLLOW MORE IBT NEWS ON THE BELOW CHANNELS