MWC 2017 Phones: Top Features On LG G6, Huawei P10 And Others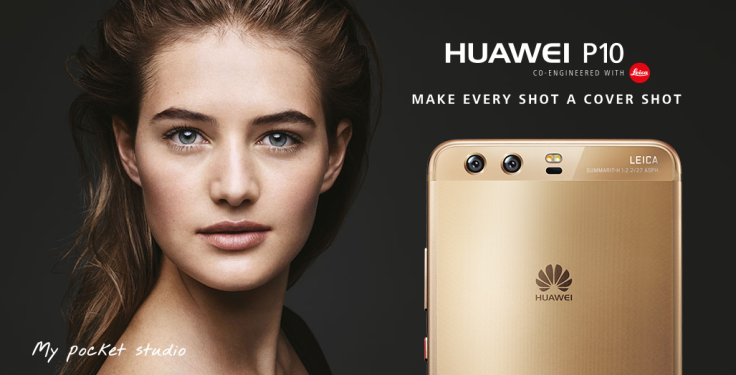 Mobile World Congress 2017 is winding down, but was host to several smartphone launches for the coming year. Not all devices were flagships, but many included some very interesting, stand out features that are sure to peek the interest of consumers across several markets. Here's a rundown of the phones announced at MWC 2017 and what makes them special.
LG G6
The highlight feature on the LG G6 is its "Full Vision" display, with an 18:9 aspect ratio. The device has no home button on its front panel to allow most it the display to be a functional screen. The display also includes Dolby's HDR technology, which allows for better color accuracy.
Huawei P10 / Huawei P10 Plus
The highlight feature on the Huawei P10 and Huawei P10 Plus are the dual-lens cameras, which feature the Leica technology for professional grade image capturing on mobile devices. The smartphones both feature a 12-megapixel RGB and 20-megapixel Monochrome camera configuration, but differences lie in the cameras' aperture. The P10 has a Leica Summarit-H lens and f/2.2 aperture and the P10 Plus has a Leica Summilux lens and f/1.8 aperture, making the latter a slightly more powerful camera. Both smartphone cameras also include optical image stabilization (OIS).
Nokia Devices
Nokia announced a host of smartphones at MWC 2017, including the Nokia 3310, the Nokia 3, the Nokia 5 and a special model of the Nokia 6. The highlight feature on the Nokia 3310 is likely its updated version of the game Snake. The device is a revamped version of the 2000 feature phone. Highlight features on the Nokia 3 and Nokia 5 are its up to date Android Nougat software and fingerprint scanners, featured on low-end devices. The highlight feature on the Nokia 6 is its Arte Black design, based on old Nokia handsets designs.
Sony Xperia XZ Premium
The highlight feature on the Sony Xperia XZ Premium is its 4K HDR display. The smartphone is the first on the market to have such a feature.
Motorola G5 / Motorola G5 Plus
The highlight features are their cheap prices (approximately $221 and $265 respectively) in comparison to their specs, which include Qualcomm chips, up to 4GB of RAM, up to 64GB of internal storage and 12-megapixel and 13-megapixel rear cameras.
BlackBerry KEYone
The highlight features on the BlackBerry KEYone are its traditional BlackBerry QWERTY keyboard and it's quite large, 3,505mAh battery, which is coupled with largely mid-range specs.
© Copyright IBTimes 2023. All rights reserved.