Myanmar Bans Use Of Term 'Rohingya' By Officials Ahead Of UN Visit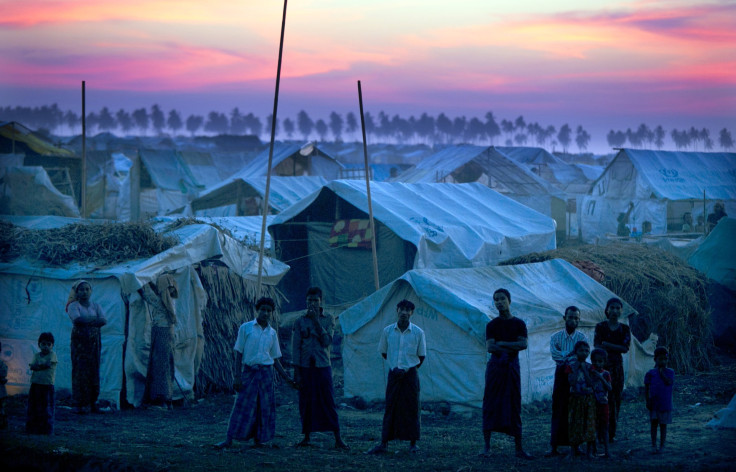 Myanmar has banned its officials from referring to the oppressed Muslim minority as Rohingya, instead insisting they are called "people who believe in Islam."
The order by the Information Ministry hopes to sidestep the controversy that surrounds the identity of the Rohingya during an ongoing visit by United Nations Special Rapporteur on Myanmar Yanghee Lee.
Members of the 1.1 million group, who identify themselves by the term Rohingya, are seen by many Myanmar Buddhists as illegal immigrants from Bangladesh. Tens of thousands of Rohingya are confined to camps in Rakhine state and barred from travel, many struggling to access basic healthcare or education.
"Rohingya or Bengali shall not be used" during Lee's visit, the ministry said in a letter.
"Instead, 'people who believe in Islam in Rakhine State' shall be used," it added, according to the Agence France-Presse.
Lee met Nobel Peace Prize winner and de facto leader of the current government Aung San Suu Kyi in the capital Naypyitaw on her first trip to Myanmar since she took power in April. He is expected to visit Rakhine later this week.
Buddhist nationalists vehemently oppose the use of the term Rohingya to describe the roughly million-strong minority living in the western Rakhine State. Members of the stateless group are referred to as "Bengalis" instead, even though they have lived in Myanmar for generations.
Successive governments, including Suu Kyi's pro-democracy party, have refused to grant the majority of them citizenship.
A U.N. report released Monday also raises the possibility that the pattern of violations against the Rohingya may amount to crimes against humanity.
Suu Kyi has repeatedly disappointed rights groups by avoiding direct discussion on the inflammatory issue and asked for "space" while she seeks to build trust in the troubled state.
© Copyright IBTimes 2023. All rights reserved.