Myanmar's Suu Kyi Frees 113 Political Prisoners In First Official Act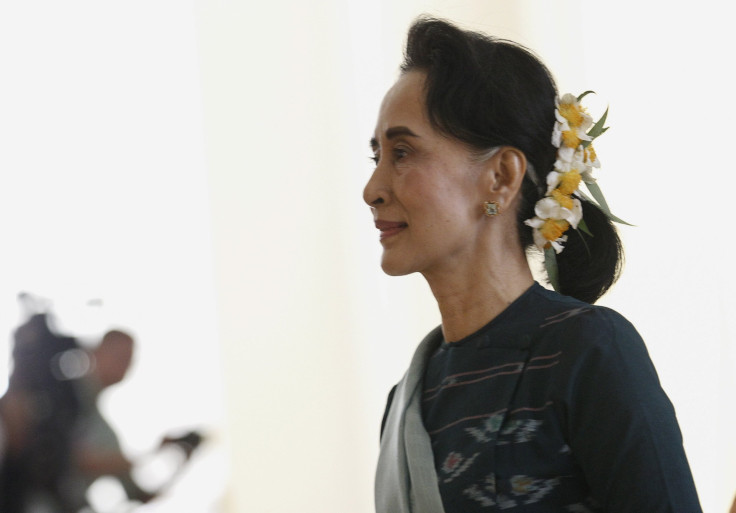 Myanmar has freed 113 political prisoners under an amnesty ordered by the country's new government led by Aung San Suu Kyi, local media reported Saturday. The releases included 69 student protestors arrested over an education protest that was crushed in a violent police crackdown in March 2015.
The releases came along with a general amnesty of about 4,000 ordinary prisoners ahead of the Southeast Asian nation's traditional New Year festival, often the occasion for prisoner releases.
Suu Kyi's National League for Democracy party (NLD) had pledged that the release of activists and political prisoners would be the first priority of her new government, as the routine police persecution and jailing of pro-democracy protestors by the former Junta stirred an international outcry.
Prior to Thursday's release, there were 90 political prisoners in Myanmar's jails and more than 400 awaiting trial, the Assistance Association for Political Prisoners estimated.
"Today's release of most of the student protesters is a huge step forward for human rights in Myanmar, and we are delighted that these men and women will walk free. It sends a strong message about the new government's intention to end the cycle of political arrest and detention in Myanmar," Laura Haigh, Myanmar researcher for the human rights group Amnesty International, reportedly said.
Another 30 students are on bail but facing similar charges, Al Jazeera reported.
Suu Kyi, who spent 15 years under house arrest, announced the measure as her first official act in her new job of State Counselor — a post similar to that of a prime minister. The post has been specially created for her as Myanmar's military-era constitution does not allow her to be president as her two sons have British citizenship.
© Copyright IBTimes 2023. All rights reserved.