Myanmar's Telecom Industry To Get $1B Foreign Investment (FDI) From Telenor, Ooredoo And Other Companies In 2014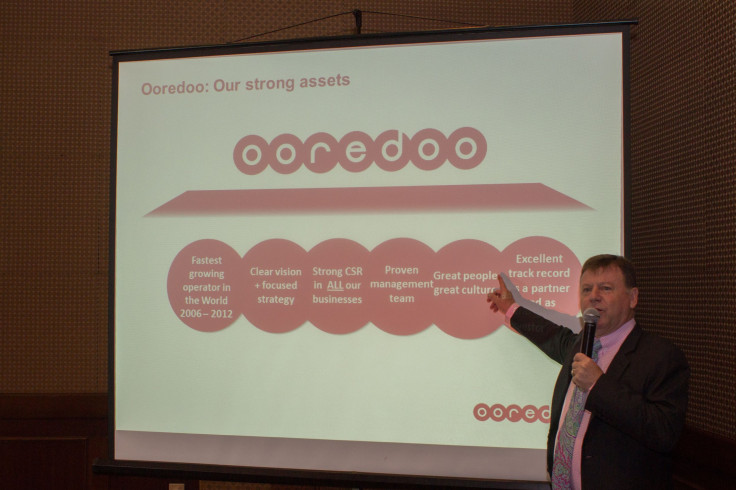 Myanmar's telecom sector is expected to be a rock star in terms of attracting foreign investment in the coming year, with about 20 percent of the $4 billion to $5 billion the Southeast Asian nation is projected to receive coming from Norway's Telenor, Qatar's Ooredoo and other foreign telecom firms.
Telenor and Ooredoo were finally awarded their formal licenses to begin operations last month, more than half a year after their win. The companies are expected to quickly roll out telecom network and connect the country's poor and disjointed population. As such, large sums are expected to be spent since Myanmar has little in way of telecom infrastructure.
"Telenor and Ooredoo have received licenses as service providers, but they can't implement everything themselves," said Aung Naing Oo, director-general for the Directorate of Investment and a member of the Myanmar Investment Commission (MIC), told the Irrawaddy last week. "We need other companies that can help their projects—for example, building fiber optic lines and towers around the nation—so we expect that some related foreign companies that can help them will be coming in the next year."
Aung Naing Oo added that he expects 20 percent of FDI to come from telecom sector. Investment could come from other companies like Ericsson, and Japanese and Singaporean companies as well to help the two winners with building infrastructure.
Local business owners in the telecom business, however, are wary of foreign competitors who are much larger and have more funds than they do. Lwin Naing Oo, managing director of Shwe Pyi Tagon telecom firm, said that government should be mindful of potential negative impacts on local firms, according to the Irrawaddy.
"We can learn technical skills from such foreign companies, but we need more support from the government," Lwin Naing Oo said. "For example, they should allow us to build towers for Telenor and Ooredoo. We local companies can do this rather than foreign companies."
For the fiscal year ending on March 31, Myanmar attracted $3.5 billion in foreign investment, and the manufacturing sector accounted for nearly half of that at $1.7 billion. For the coming year, manufacturing is expected to stay strong, with telecom, and hotels and tourism industries taking second and third place, Aung Naing Oo predicted.
Myanmar is making a strong case for itself as an investment hot spot. In 2011, when the country was just taken over by the civilian government, FDI was a measly $300 million, but a year later rose to $1.3 billion, before nearly doubling in 2013 to $3.5 billion, the Irrawaddy reported.
© Copyright IBTimes 2023. All rights reserved.