Mystery Ship Found Adrift In Gulf Of Siam Sinks While Being Towed To Shore
KEY POINTS
Workers of a Thai oil company spotted the ship last week
They alerted the Thai Navy, which then sent a drone
The ship seemed to have been "intentionally abandoned"
A mystery cargo ship was found adrift in the Gulf of Siam with no sign of crew members. The ship, which was later intercepted by the Thai Navy, sank after getting caught in strong winds.
The Jin Shui Yuan 2 was spotted in the southern waters of the Gulf of Thailand by the workers of an oil company last Thursday, reported The Bangkok Post.
The oil company alerted the Thai Navy, which immediately responded by deploying an unmanned aerial vehicle to survey the scene. An investigation was launched by the Thai Maritime Enforcement Command Centre soon after.
An initial examination held Friday revealed the 80-meter cargo ship, which the locals named "ghost ship," had been abandoned and was severely damaged. Though the ship had Chinese markings, there was no official confirmation about its origins.
Other details such as the country or company with which it was registered, or the cargo it may have carried were not available either.
According to Thai Maritime Enforcement Command Centre deputy director Rear Admiral Surasak Prathanworapanya, the anchor and most of its nautical equipment were malfunctioning. "There was barely enough charge in the ship's battery to keep the lights on. The engine rooms were submerged in water and there was a strong smell of gasoline," he told The Bangkok Post.
A video released by the Thai Navy showed soldiers armed with automatic rifles patrolling the vessel's bridge. The footage also showed wall charts and maintenance logs, besides equipment that appeared to be basic navigation instruments.
The authorities then decided to pump water out of the vessel and tow it to safety. However, the plan had to be put on hold due to bad weather. A second attempt to tow it was carried out Saturday evening. But, strong winds upset the ship, causing it to flood and sink about 28 nautical miles from the shore.
Following this, the Thai authorities have warned local fishermen to avoid sailing in the area of the sunken boat. Authorities said oil from the wreck would also be cleaned within three days to prevent it from drifting into waters off the popular tourist destinations.
The Thai Navy believes the ship seems to have been "intentionally abandoned" either due to a missing anchor or malfunctioning equipment. They ruled out it being a victim of a pirate attack, as there have been no reports of pirates in the region.
Countries often tow and bring ghost ships to safety or sink them because they pose a danger to oil rigs and shipping at night.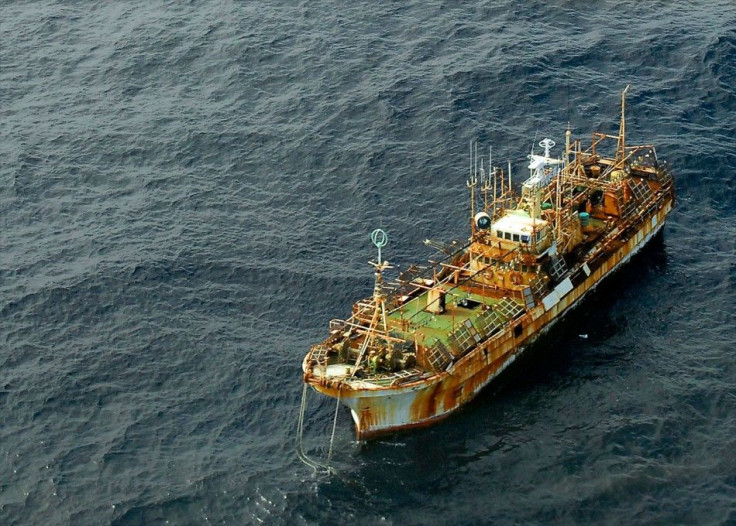 © Copyright IBTimes 2023. All rights reserved.