N. Korea-U.S. Nuclear Deal: Fresh Start or False Dawn?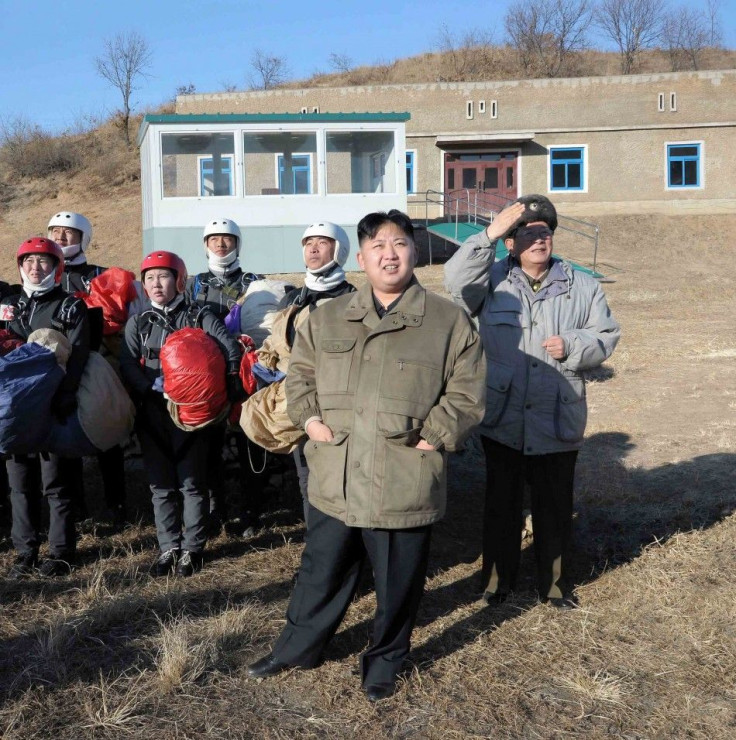 (Reuters) - North Korea has agreed with the United States to suspend major elements of its atomic weapons program in a surprise breakthrough that could pave the way for the resumption of long-stalled nuclear disarmament talks with the secretive state.
But the announcement, made simultaneously on Wednesday in Pyongyang and Washington and accompanied by pledges of U.S. food aid, was met with very guarded optimism by analysts and diplomats who noted that efforts to defuse tensions on the divided Korean peninsula had seen many false dawns.
These are concrete measures that we consider a positive first step toward complete and verifiable denuclearization of the Korean peninsula in a peaceful manner, White House spokesman Jay Carney said.
But U.S. Secretary of State Hillary Clinton called it a modest first step in the right direction, adding that Washington continued to have profound concerns over a range of North Korean activities.
North Korea said it would suspend nuclear tests, long-range missile launches and enrichment of uranium at its Yongbyon nuclear facility and allow back international nuclear inspectors.
It was not clear how much access inspectors would be allowed nor whether all of its nuclear weapons program would be suspended.
The move comes two months after the young Kim Jong-un took over the family dynasty that has ruled the isolated North since its founding and which has for years relied on the threat of a nuclear arsenal to give it some leverage in its dealings with the outside world.
But the policy has also left it heavily sanctioned by the international community and sapped an already crumbling economy.
China, which hosted the U.S.-North Korean talks that led to the latest deal and is the North's only powerful backer, welcomed the agreement on Thursday and said it would work to restart the long-delayed six-party disarmament talks.
China is willing to strive with all other concerned parties to continue advancing the six-party talks process, playing a constructive role in achieving the lasting peace and stability of the peninsula and of northeast Asia, foreign ministry spokesman Hong Lei said in a statement.
The on-off disarmament talks, which last broke down in 2008, involve the two Koreas, the United States, China, Japan and Russia. Pyongyang expelled U.N. nuclear inspectors in 2009.
Japan, a close U.S. ally, echoed China's comments, saying the environment for six-party talks was improving, but it also joined with U.S. officials in stressing the North now had to follow through with action.
Analysts cautioned that Pyongyang had reneged repeatedly on past deals, but its latest move marked a sharp change in course, at least outwardly, by its reclusive leadership after the death in December of Kim's father, veteran leader Kim Jong-il.
U.S. officials said persistence and patience were needed.
The truth is we've been around the six-party block before. It has a history of ups and downs, sometimes more downs than ups, one U.S. official said. We can't allow the same patterns of the past to repeat themselves.
FOOD AID GESTURE
Along with suspending weapons activities, North Korea said it would permit inspectors from the U.N.'s International Atomic Energy Agency (IAEA) to visit its Yongbyon nuclear complex to verify the moratorium on uranium enrichment has been enforced.
The State Department said that in return, the United States was ready to go ahead with a proposed 240,000 tonnes in food aid requested by North Korea and that more aid could be agreed.
The IAEA said it was ready to return, calling the moratorium deal an important step forward.
South Korea too welcomed the announcement, saying it could be the basis for a broader nuclear agreement.
U.N. Secretary-General Ban Ki-moon said he hoped North Korea would move towards verifiable denuclearization of the peninsula.
The Secretary-General also stresses the urgency of meeting the humanitarian needs of the most vulnerable people in (North Korea), his spokesman Martin Nesirky said in a statement.
The U.S. decision to resume food aid was a gesture toward Pyongyang, which has sought international help to cope with chronic food shortages.
It halted food aid to North Korea in 2009 in a dispute over transparency and monitoring, compounding problems that have followed a crippling famine in the 1990s that killed an estimated one million people. The North has been accused in the past of siphoning off aid to feed its army, one of the world's largest, or even exporting it.
This time, the food aid will be aimed at alleviating chronic malnutrition among young children, pregnant women and other vulnerable people, U.S. officials said.
YOUNG LEADER
The surprise announcement was a step forward for Washington's campaign to rein in renegade nuclear programs around the world and comes as the Obama administration steps up pressure on Iran over its nuclear ambitions, which western governments fear are aimed at producing nuclear weapons.
It also comes several weeks before U.S. President Barack Obama visits Seoul for a nuclear security summit in March.
Jack Pritchard, a former U.S. negotiator with North Korea who heads the Korea Economic Institute, said he believed it was unlikely that Pyongyang's young and untested new leader Kim Jong-un was ready to comply with demands that he scrap the entire nuclear program.
How does a 28-year-old give up the only legitimate piece of leverage that he has in dealing with the superpowers to preserve the survivability of his regime? He's not going to do that.
Daniel Pinkston of the International Crisis Group think tank said it was likely there were other uranium enrichment facilities than Yongbyon for military use. He cited intelligence reports that there are two or three such facilities.
The fact Yongbyon was built so quickly, and is so sophisticated, suggests it is not the first time they have built such a facility.
The announcement followed talks between the United States and North Korea last week in Beijing, the first such meeting since Kim Jong-un succeeded his father as leader.
North Korea agreed to curtail its nuclear activities under an aid-for-denuclearization agreement reached in September 2005, but the embryonic deal was never fully implemented.
Instead, the North held two nuclear test blasts -- in 2006 and 2009 -- and later disclosed a uranium enrichment program, giving it a second path to obtaining fissile material for bombs, in addition to its long-standing program of producing plutonium.
(Reporting by Andrew Quinn; Editing by Mark Bendeich and Jonathan Thatcher)
© Copyright Thomson Reuters 2023. All rights reserved.