Nadal Fights Fire with Fire in Tokyo Win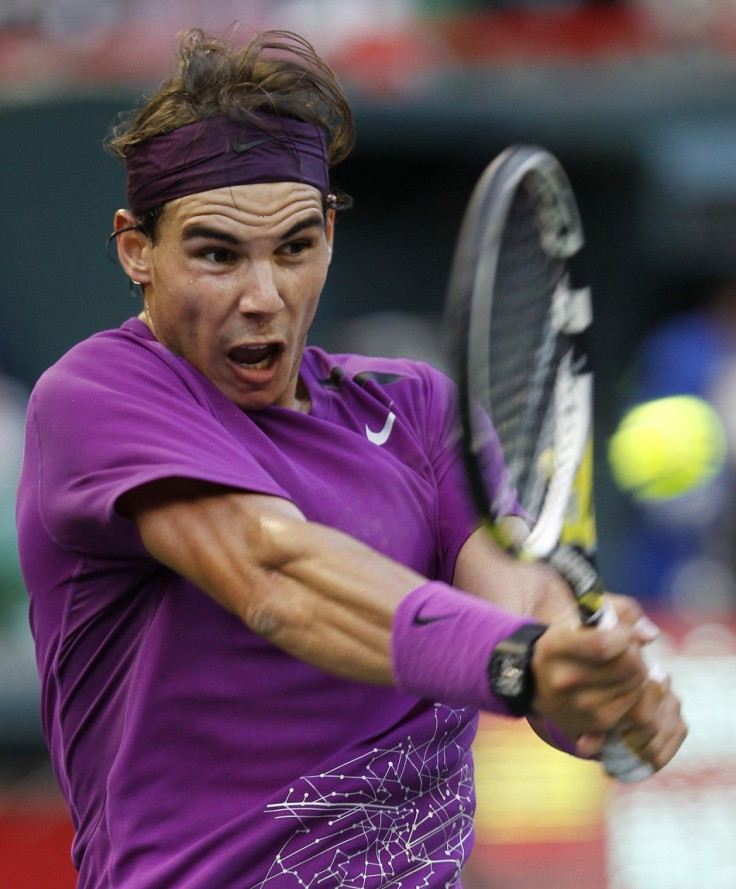 Top seed Rafa Nadal had to dig deep after coming under heavy fire from Colombia's Santiago Giraldo in a brutal 7-6 6-3 quarter-final victory at the Japan Open on Friday.
Andy Murray avoided a potential banana skin by beating Argentina's David Nalbandian 6-4 7-5 in the last match on court as the top four seeds all reached the Tokyo semi-finals.
While never in serious danger of losing his Japan Open title, Nadal survived a barrage before unleashing a late salvo of his own to come through in a shade over two hours.
I played too short today -- two or three, sometimes four meters behind the baseline, said Nadal, who faces fourth seed Mardy Fish in the semi-finals.
That's something I need to improve tomorrow. I have to be more aggressive with my forehand. If I don't it's impossible for me to be in the final.
Giraldo, the world number 53, went down swinging, sticking with his strategy of going for broke on almost every shot in a pulsating match on center court.
Nadal, resplendent in a new-look purple T-shirt, secured the first set tiebreak 8-6 with a heavily sliced first serve which tied Giraldo up in knots.
The Spaniard then broke early in the second, but Giraldo had clearly not read the script and threatened to climb off the canvas and strike back at 5-3 down by forcing a break point.
GUNSLINGER'S POSE
Nadal looked rattled but responded with a superb running forehand which nibbled the edge of the line before striking a gunslinger's pose and letting out a yell of Vamos!
For sure I was worried when he had break point, said the 10-times grand slam champion. The match can change. But I made a mistake at 7-6 2-0 and 30-0 and lost that game.
At 3-0 you can play more relaxed and aggressive for the rest of the match. But I let him back in and then it was hard to be calm.
A packed crowd, wrapped in coats and blankets against the late afternoon chill, erupted when Nadal finished the job after his opponent went for too much and hit a wild forehand wide.
Fish, who has won 20 of his last 24 matches, awaits Nadal after the American fought back to beat 18-year-old Australian Bernard Tomic 6-7 6-4 6-1.
London is the main goal, said Fish, currently sixth in the ATP year-to-date rankings and chasing one of the final four spots at the season-ending World Tour Finals.
I've never made it before and I desperately want to. That's no secret.
Second seed Murray will play third-seeded David Ferrer after the Spaniard -- Tokyo winner in 2007 -- outmuscled Czech Radek Stepanek 6-2 7-6 in their quarter-final.
Murray, fresh from his third title of the year in Bangkok last week, again looked sharp under the floodlights, the Briton wrapping up victory in an hour and 39 minutes.
Ferrer's a tough opponent. I had a great (semi-final) match with him at the Australian Open. There will be a lot of long points, added the Melbourne runner-up.
I've got to be ready for a tough fight. It's like my eighth or ninth match in maybe eight or nine days. I need a massage and a good night's sleep.
© Copyright Thomson Reuters 2023. All rights reserved.