Najib Razak Corruption Scandal: Malaysia Opposition Leader Files No-Confidence Motion Against Prime Minister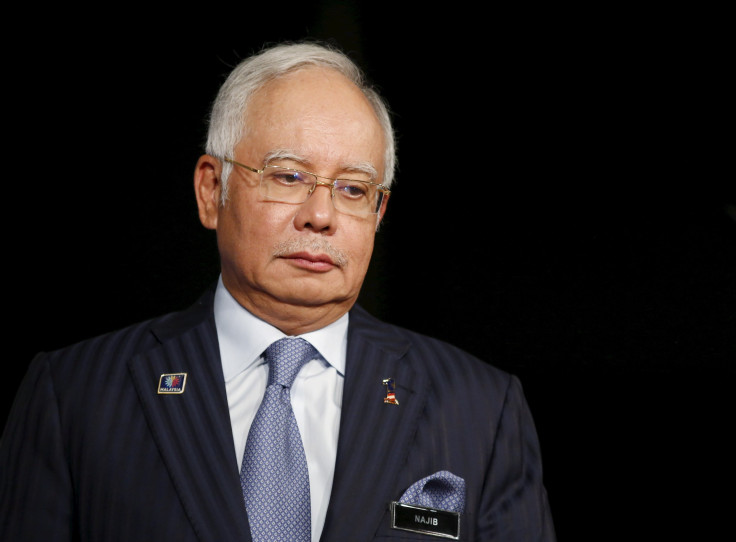 Malaysia's opposition leader filed a no-confidence motion against Prime Minister Najib Razak in parliament Thursday amid accusations of major corruption and financial mismanagement of a state investment fund. Wan Azizah Wan Ismail, leader of Malaysia's opposition coalition, said she believed the motion was likely to be accepted once it was heard by members of parliament, though many observers believed it had little chance of success, Channel NewsAsia reported.
"One man is the cause of the crisis of confidence in the integrity of our country's sovereignty, independence and dignity," she said in a news release, according to the Wall Street Journal.
The motion marks the Najib's first challenge in parliament following a scandal with 1Malaysia Development Bhd. The fund, which Najib set up in 2009, is being investigated in at least five countries following allegations that billions of dollars were missing and misused for political purposes ahead of a contentious 2013 election.
Wan Azizah accused Najib of interfering in investigations, including dismissing an attorney general and deputy prime minister for their questioning of his handling of the affair, according to the Wall Street Journal. Investigators in Malaysia have discovered deposits of hundreds of millions of dollars into the prime minister's personal account via companies linked to the fund.
Najib has denied the allegations against his government, and Malaysia's anticorruption agency said the money was traced to Middle East donors. It has not yet released any donor names. The premier told media that he welcomed an investigation into any wrongdoing, and would make sure action was taken against anyone found responsible for illegal activities.
A no-confidence vote was likely to be difficult, as the opposition is 25 votes short of a majority. A member of parliament from Wan Zizah's party previously filed an initial notice, but critics said such a bold motion necessitated that Wan Azizah herself bring it forward.
© Copyright IBTimes 2023. All rights reserved.