Nancy Powell, US Ambassador To India, Resigns Ahead Of 2014 Lok Sabha Polls In India, Amid Damaged US-India Ties Following Devyani Khobragade Arrest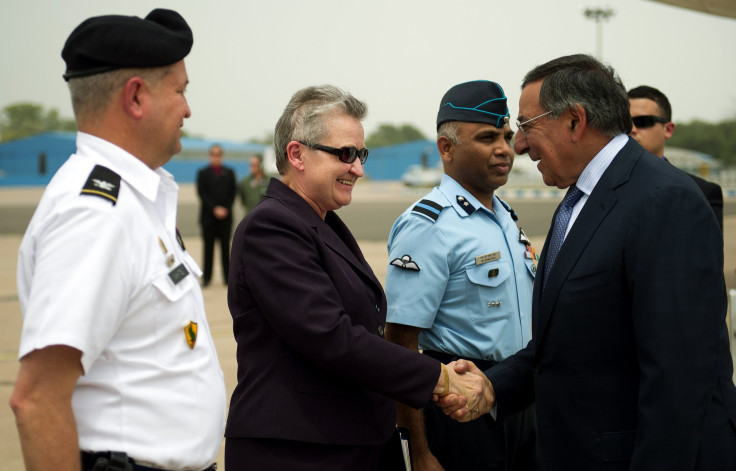 Nancy Powell, the U.S. ambassador to India, announced her resignation on Monday, ending a two-year tenure with a decision that has been connected to a diplomatic row between the two countries over the arrest and strip-search of an Indian diplomat in New York.
Powell, the first female ambassador from U.S. to India, announced she will be ending her 37-year diplomatic career before the end of May while U.S. State Department spokeswoman Marie Harf denied on Monday that Powell's resignation had anything to do with tensions between the two countries over the December arrest of Devyani Khobragade, an official in the Indian consulate in New York, who was charged with visa fraud after being accused of making false statements on a visa application for a domestic worker.
"Ambassador Powell expressed her appreciation for the professionalism and dedication of the U.S. Mission to India team who have worked to expand the parameters of the U.S.-India bilateral relationship. She also thanked those throughout India who have extended traditional warm Indian hospitality to her and who have supported stronger bilateral ties," the statement that announced Powell's resignation said.
Meanwhile, Harf sought to dispel theories that Powell's decision was connected to the Khobragade incident, which hurt diplomatic ties between India and the U.S., and reportedly said that "there is not any big behind-the-scenes story here" and added that all rumors and speculations to the contrary were "totally false."
But, according to Reuters, analysts claimed that Powell's position had weakened as a result of the Khobragade case.
In February, Powell, who became the ambassador to India in 2012, had met with Indian opposition leader Narendra Modi, a strong contender for the post of India's next prime minister after the upcoming parliamentary elections. But, Powell's meeting with Modi was delayed by two months because of the row over Khobragade, an aide to Modi told Reuters.
"I had heard she wasn't really getting meetings with government officials after Khobragade. And that's an important part of the job. My sense is that would likely only continue with a new government," the aide reportedly said.
India and the U.S. have become close allies over the past decade, following many years of Cold War era residual tension between the two countries. In 2010, President Barack Obama reportedly declared that the U.S.-India relationship would be "one of the defining partnerships of the 21st century." However, the relationship frayed after India took retaliatory measures against U.S. diplomats in India for Khobragade's arrest in New York.
According to Reuters, amid the diplomatic tensions, a Pew Research poll issued on Monday, based on polling in December and January, found that most Indians had a positive view of America.
"Notwithstanding recent high-profile official frictions with the United States, more Indians express a favorable (56 percent) rather than unfavorable (15 percent) view of America. And 58 percent have a positive view of the American people," the polling group reportedly said, in a statement.
© Copyright IBTimes 2023. All rights reserved.