NASA Is Creating A Virtual Reality Space Movie, SpaceX Dragon Set To Return Footage
SpaceX's Dragon Cargo spacecraft is set to return to Earth carrying various payloads from the International Space Station (ISS). One of these is the cinematic virtual reality film that crew members of the ISS made to document their daily activities aboard the massive orbiting station.
The Dragon left Earth on July 27 to deliver dozens of scientific experiments to the ISS. A month after its departure, SpaceX's spacecraft is now ready to return.
According to NASA, one of the payloads that the Dragon Cargo will be returning with is an immersive film that shows what life aboard the ISS is like. Dubbed as "The ISS Experience," the film was made using two cinematic virtual reality camera systems that were brought to the station in December last year.
For several months, crew members of the ISS used these cameras to document their various activities aboard the station. Footage from the film shows the astronauts as they carry out various experiments in ISS as well as their daily routine that shows what it's like to live in space.
According to NASA, the whole point of the film is to make viewers feel like they're part of the ISS crew.
"'The International Space Station Experience' is a cinematic virtual reality series that documents life and research aboard the space station," NASA said in a statement. "The series aims to transport audiences to space and make spectators feel like members on a mission."
"Furthermore, this investigation makes the challenges of adaptation to life in space, the work and science, and the human interaction between astronauts more tangible for audiences on Earth," the agency added.
The film that Dragon will be returning to Earth will first go through editing and post-production before being released to the public.
Aside from the film, Dragon is also carrying various experiments that were conducted aboard the ISS. These include an experiment involving the effect of microgravity on a group of proteins known as Amyloid fibrils, which build up in the human body. According to NASA, the objective of this experiment is to determine how extended missions in space can lead to the development of diseases among astronauts.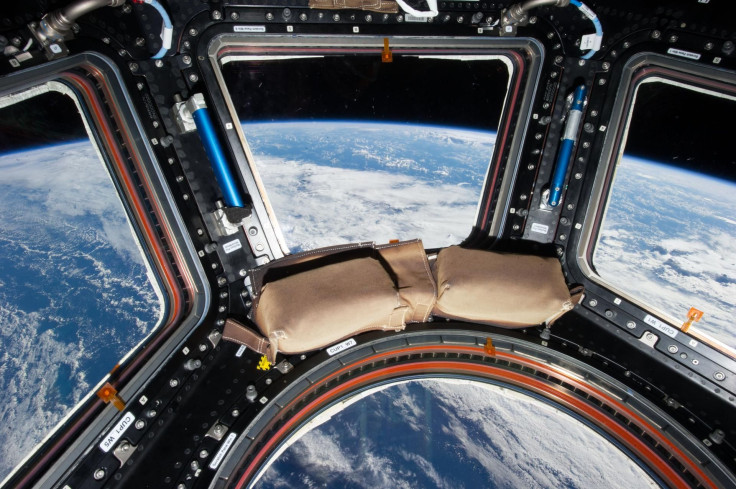 © Copyright IBTimes 2022. All rights reserved.
FOLLOW MORE IBT NEWS ON THE BELOW CHANNELS