NASA Heads To The Tiny Japanese Island Of Tanegashima For Launch Of Global Precipitation Satellite [VIDEO]
NASA has headed to Tanegashima, home to the Japan Aerospace Exploration Agency's Tanegashima Space Center, for the launch of the Global Precipitation Measurement, GPM, mission.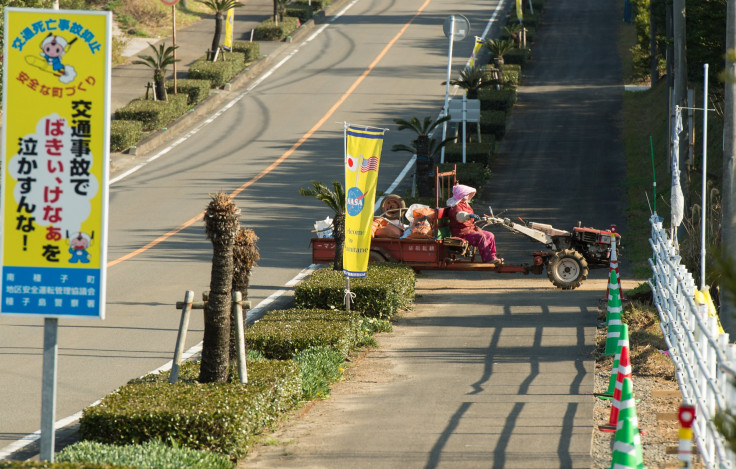 NASA and JAXA are teaming up for the launch of the GPM Core Observatory satellite mission on Thursday. The GPM satellite will measure worldwide precipitation and will coordinate with other satellites to track "when, where, and how much it rains or snows around the world." According to NASA, the GPM mission will be able to measure rain and snow around the globe every three hours.
For the GPM Core Observatory satellite launch, NASA has relocated to Tanegashima, a 35-mile long island off the coast of the main southern island of Kyushu. Minamitame is the closest town to JAXA's Tanegashima Space Center and has welcomed NASA with banners and stickers celebrating past launches. The space center was established in 1969 and has been used for satellite launches and rocket tests.
Over the weekend, NASA took part in a GPM launch dress rehearsal, going over launch simulations, communication checks and other tasks before Thursday's launch. During the rehearsal, the team in Japan was working during the day and the crew at Mission Operations Center at Goddard in Maryland was working overnight but that will reverse on the day of the launch. The GPM launch is scheduled for 3:07 a.m. Japan Standard Time, which is 1:07 p.m. EST. The two teams added launch anomalies during the rehearsal to simulate potential challenges they may encounter during the launch. The GPM satellite will launch aboard the Mitsubishi Heavy Industries HII-A rocket, which has a 21-for-22 record of launch success.
A video introduction to the town Minamitame, courtesy of NASA, can be viewed below.
© Copyright IBTimes 2023. All rights reserved.