NASA Mars Mission Success Could Rely On 'Mutant' Humans
One of the biggest concerns that space agencies like NASA and SpaceX have when it comes to bringing humans to Planet Mars is survival. Mars, with its very dry and cold environment, dangerous radiation and weak atmosphere, is one of the most deadly places that humans can ever reach.
Not only will it have a severe biological impact on humans, but it also poses a very real psychological nightmare for future human colonies because of its distance from Planet Earth (Mars is approximately three years away from our home planet). Now, a new study is proposing that genetic engineering may be the key to surviving life on the Red Planet.
According to a report from Space.com, geneticist Chris Mason, who is also an associate professor of physiology and biophysics at Weill Cornell University in New York, said that genetically engineering humans could be the answer for people to help overcome the challenges of space and eventually help in allowing our species to travel further in the solar system. The geneticist said that altering human DNA to mimic the DNA of tardigrades or tiny micro-animals that can survive extreme conditions (including the vacuum of space) could be the solution for humans to survive the extreme conditions of the Red Planet.
In a study that involved twin astronauts Mark and Scott Kelly, Mason's team was able to come up with an interesting theory of how space can affect humans. Mason studied the effects of space on Scott who spent a year aboard the International Space Station and Mark who stayed back on Earth.
The geneticist compared how the brothers biologically reacted to their different environments, getting a glimpse of how prolonged space missions actually affect the human body. Through the study, the researchers were able to come up with a wealth of information which Mason shared during the 8th Human Genetics in NYC Conference last month.
"We want to do some of the same studies, longitudinal studies, with people on Earth, people in space," Mason said in the report.
Based on their studies, although astronauts can counter the effects of space by taking prescribed medicine, gene editing might be the better course to take in the long run and could "make humans more capable of traveling farther into space and even to planets such as Mars."
Gene editing might be the key to making cells more resilient to radiation exposure allowing them to remain healthier for longer durations in space. This application can even be applied on Earth where the genetic alteration can help people with cancer fight off the effects of radiation treatment.
"I don't have any plans of having engineered astronauts in the next one to two decades. If we have another 20 years of pure discovery and mapping and functional validation of what we think we know, maybe by 20 years from now, I'm hoping we could be at the stage where we would be able to say we can make a human that could be better surviving on Mars," Mason said.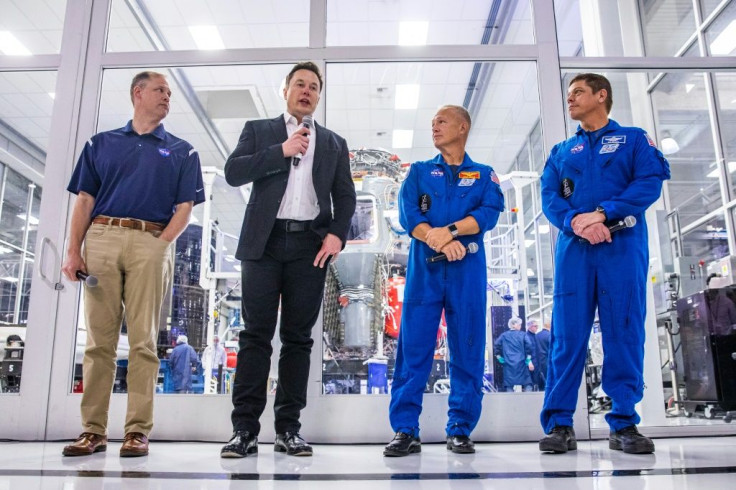 © Copyright IBTimes 2023. All rights reserved.