NASA Nixes Cameron's 3D Mars Cam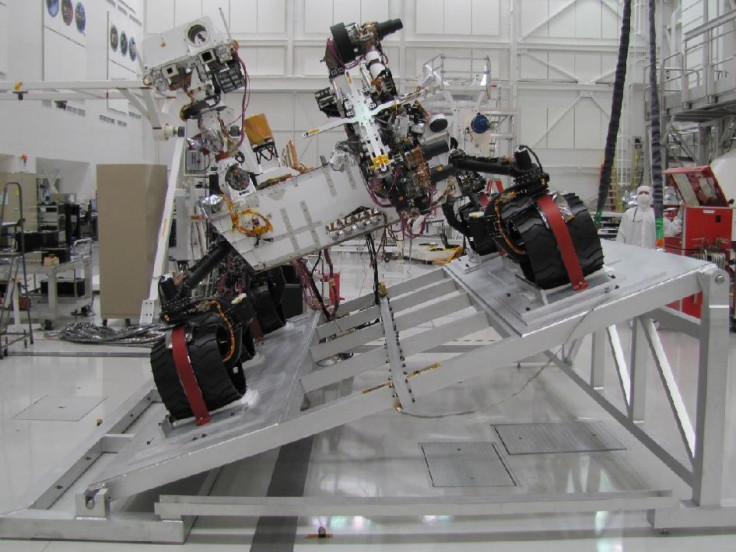 James Cameron's vision of putting images of Mars in 3D is likely to remain a dream, as NASA announced it will say no to the project.
The famed director behind such Hollywood blockbusters as Avatar and Titantic, was looking to help film the Red Planet in 3D by attaching a special 3D camera on the next Mars rover. However, NASA announced it doesn't have time to test out the 3D camera for the rover, which is slated to launch later this year and land on Mars in August of 2012 for a two-year mission.
The next rover, called Curiosity, is fitted with a Mastcam instrument, which the agency says will be able to help it achieve all science-related goals. Work has stopped on the alternative zoom-lens camera, which was also to be fitted on the rover.
The possibility for a zoom-camera upgrade was very much worth pursuing, but time became too short for the levels of testing that would be needed for them to confidently replace the existing cameras. We applaud Malin Space Science Systems for their tremendous effort to deliver the zooms, and also the Mars Science Laboratory Project's investment in supporting this effort, said Mars Science Laboratory Project Scientist John Grotzinger, of the California Institute of Technology, in a statement.
Cameron, who has a love for science, had been trying to get NASA to fit the Rover with a 3D camera for quite some time. After three years of effort starting in 2007, it seemed Cameron had finally convinced NASA to equip the Rover with a 3D camera in April of last year. Cameron worked with Malin in an attempt to build the new 3D camera for the Rover in order to give people a better understanding of the mission.
While Curiosity won't benefit from the 3D motion imaging that the zooms enable, I'm certain that this technology will play an important role in future missions, Cameron said in a statement. In the meantime, we're certainly going to make the most of our cameras that are working so well on Curiosity right now.
© Copyright IBTimes 2023. All rights reserved.