NASA Prepares For Asteroid Armageddon With Simulation Exercises
NASA, Federal Emergency Management Agency (FEMA), and their international partners are conducting planetary defense exercises for a potential asteroid impact.
For over two decades, NASA's Planetary Defense Coordination Office (PDCO), European Space Agency's Situational Awareness-NEO Segment and the International Asteroid Warning Network (IAWN) have been identifying NEOs (Near-Earth Objects), asteroids and comets that orbit the Sun and Earth as their highest priority.
In line with the mitigation of a possible NEOs collision, NASA's PDCO, other U.S. agencies and space science institutions, along with international partners, will participate in the 2019 Planetary Defense Conference to be held next week, from April 29 to May 3. The bi-annual conference brings together world experts to discuss the dangers posed by NEOs and actions that might be taken to deflect a threatening object.
The "Armageddon" exercise (not the official name) is a simulation in preparation for disaster management planning for a potential asteroid impact and determination of possible ways to the response.
They will use the scenario developed by the NASA Jet Propulsion Laboratory's Center for NEO Studies (CNEOS) for the simulation.
"These exercises have really helped us in the planetary defense community to understand what our colleagues on the disaster management side need to know," Lindley Johnson, NASA's Planetary Defense Officer, said. "This exercise will help us develop more effective communications with each other and with our governments."
The main purpose of the exercise is to investigate how NEO observers might respond to an actual impact. During the five-day conference, leaders will brief participants on the hypothetical scenario and solicit ideas and feedback.
"The scenario begins with the fictional premise that on March 26, astronomers 'discovered' a NEO they consider potentially hazardous to Earth. After a 'few months' of tracking, observers predict that this NEO – dubbed 2019 PDC – poses a 1 in 100 chance of impact with Earth in 2027 (in real life, the international community has decided that a 1 in 100 chance of impact is the threshold for action). Participants in this exercise will discuss potential preparations for asteroid reconnaissance and deflection missions and planning for mitigation of a potential impact's effects," NASA's official statement read.
This is not the first time NASA has participated in Planetary Defense Conferences. They have joined the previous six conferences in 2013, 2015, and 2017, three of which were with the FEMA representatives.
"What emergency managers want to know is when, where, and how an asteroid would impact and the type and extent of damage that could occur," Leviticus Lewis, Response Operations Division for FEMA, said.
FEMA is an emergency management office not focused on the scientific details about the asteroid, NASA learned from the exercises.
"NASA and FEMA will continue to conduct periodic exercises with a continually widening community of U.S. government agencies and international partners," Johnson said. "They are a great way for us to learn how to work together and meet each other's needs and the objectives laid out in the White House National NEO Preparedness Action Plan."
The exercise is mandated by the National Near-Earth Object Preparedness Strategy and Action Plan developed in June 2018.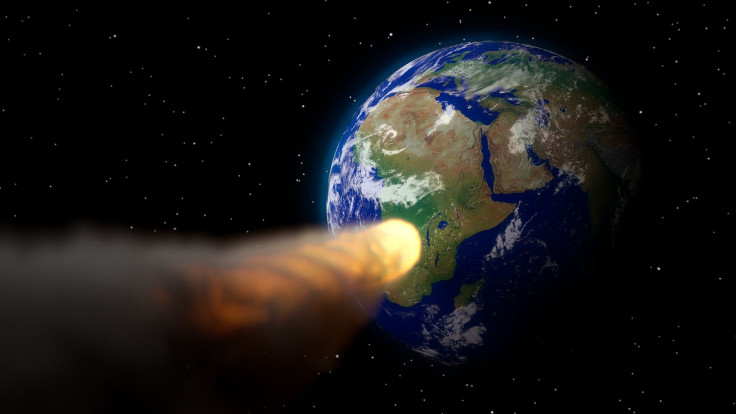 © Copyright IBTimes 2022. All rights reserved.
FOLLOW MORE IBT NEWS ON THE BELOW CHANNELS