NASA-Russia Breakup Over Ukraine Raises Concerns For ISS Operations: Does US Have Other Options?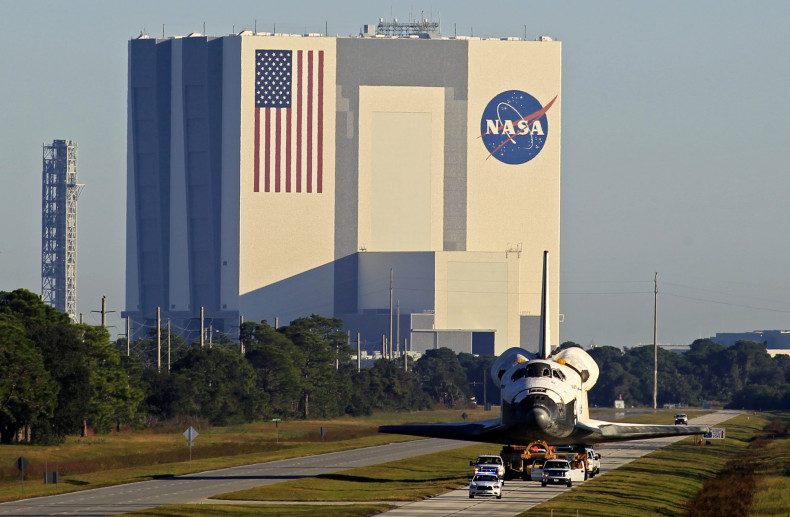 NASA announced Wednesday that it would suspend most of its ongoing engagements with Russia, with the exception of cooperation over the International Space Station, or ISS, following the country's violation of Ukraine's sovereignty when it occupied the Crimean peninsula.
Michael O'Brien, NASA's associate administrator for international and interagency relations, reportedly issued a memorandum to the agency's staff, in which he wrote that NASA would suspend bilateral relations with the Russian government, except for operations involving the ISS, which remains a major collaborative effort between the U.S. and Russia. NASA's decision highlights the agency's dependency on Russia, especially because Russian Soyuz spacecrafts are currently used to send astronauts and cargo to the ISS at regular intervals.
"Given Russia's ongoing violation of Ukraine's sovereignty and territorial integrity, until further notice, the U.S. Government has determined that all NASA contacts with Russian Government representatives are suspended, unless the activity has been specifically excepted," O'Brien wrote in the memorandum, obtained by The Verge. "This suspension includes NASA travel to Russia and visits by Russian Government representatives to NASA facilities, bilateral meetings, email, and teleconferences or videoconferences."
However, multilateral meetings held outside of Russia that may include Russian participation were also exempt from the latest suspension. The full text of the original leaked e-mail is available here.
Reaching ISS Without Russia
While NASA has suspended most of its activities with Russia, the space station is not one of them, because the U.S. cannot send astronauts into space -- at least for now -- without Russia's Soyuz spacecraft, which has played a key role in sending and retrieving crew members from the space station, as well as delivering cargo to the $150 billion orbiting outpost, after the U.S. ended its shuttle program in 2011.
Last week, one U.S. astronaut and two Russian cosmonauts arrived at the space station after a two-day trip on board a Russian Soyuz capsule, and Russia is scheduled to launch another spacecraft to deliver cargo to the ISS on April 9.
NASA said in an official statement Wednesday that it would resume sending astronauts into space from American soil beginning in 2017. However, the agency's latest move prompts a more immediate question of whether NASA is equipped to service the ISS without Russian help if at all a situation arises when the Soyuz spacecraft becomes unavailable for use by the American space agency.
Here is the official statement, confirming that NASA is halting "the majority of its ongoing engagements with the Russian Federation:"
Given Russia's ongoing violation of Ukraine's sovereignty and territorial integrity, NASA is suspending the majority of its ongoing engagements with the Russian Federation. NASA and Roscosmos will, however, continue to work together to maintain safe and continuous operation of the International Space Station. NASA is laser focused on a plan to return human spaceflight launches to American soil, and end our reliance on Russia to get into space. This has been a top priority of the Obama Administration's for the past five years, and had our plan been fully funded, we would have returned American human spaceflight launches – and the jobs they support – back to the United States next year. With the reduced level of funding approved by Congress, we're now looking at launching from U.S. soil in 2017. The choice here is between fully funding the plan to bring space launches back to America or continuing to send millions of dollars to the Russians. It's that simple. The Obama Administration chooses to invest in America – and we are hopeful that Congress will do the same.
But, Does Russia Really Have A Monopoly On Space Missions?
Although Russia currently monopolizes space transport, it also relies on the U.S. and NASA, which essentially control the ISS. In addition, Russia's orbital hardware could not function without the electrical power and communications services that are provided by the U.S., according to a report from NBC News.
While two U.S. commercial cargo delivery projects -- SpaceX's Falcon rocket and Dragon capsule, and Orbital Sciences Corp.'s (NYSE:ORB) Antares rocket and Cygnus capsule -- have shown potential to replace the retired space shuttle, European and Japanese robot freighters could also potentially be used to resupply the space station, NBC News reported, adding that there is another non-Russian spacecraft -- made in China -- that has the ability to transport crew members.
"It's not a major deal - and that's appropriate because space cooperation is one of the few things that actually has gone relatively well with the Russians," Scott Pace, director of George Washington University's Space Policy Institute, told Reuters. "If we want to express our opposition to their actions I hope that we would choose other instruments."