NASA, SpaceX Launch Live Stream: When, Where To Watch Historic Falcon 9 Launch
KEY POINTS
NASA's launch of SpaceX's Falcon 9 rocket will go live as they send astronauts into space for the first time in nine years
"Space Launch Live: America Returns to Space" will be a livestream platform covered by both Discovery and Science Channel
The live coverage will be followed by a two-hour documentary featuring an inside look at NASA and the SpaceX headquarters
NASA and SpaceX's rocket is ready to take flight, and viewers can watch the historic event live on television.
For the first time in nine years, the United States is sending astronauts back to space and people will be able to watch the historic event live. NASA's upcoming launch of SpaceX's Falcon 9 rocket and Crew Dragon Capsule will be covered by both the Discovery and Science Channel, who is also in charge of putting out the live footage on May 27.
"Space Launch Live: America Returns to Space" is a multi-platform television event that will officially air at 2 p.m. EDT or 11 a.m. PT. And to celebrate the occasion, the live event will also feature an all-star guest list including Katy Perry, Adam Savage and Mark Rober, NASA's former engineer, among the many other celebrities slated to appear during the simulcasted footage.
Appearing along with the celebrity guests are also a variety of current and former astronauts who will be laying out expert insight in the duration of the rocket's launch. Scott Lewers, Discovery's executive vice president, dished on some details regarding the impending live coverage.
"Discovery and Science Channel have spent over a year documenting SpaceX's race to become the first private company to launch American astronauts into space," Lewers said in a statement. "Our live special offers both incredible access for the launch, and expert insight from SpaceX Founder and Chief Engineer Elon Musk and other leading aerospace professionals."
As per IndieWire, the networks will also be airing "NASA & SpaceX: Journey to the Future," a two-hour documentary that gives an inside look at NASA and the SpaceX headquarters that are currently spearheading the upcoming launch.
The documentary will accompany the rocket launch's live broadcast and will feature a "rare glimpse inside Launch Control," as well as first-hand accounts from SpaceX founder and chief engineer Elon Musk. Astronauts Bob Behnken and Doug Hurley will be joined by NASA administrator Jim Bridenstine in detailing their long-term aim of flying to the Moon and Mars.
"In our two-hour documentary, we show the unbelievable engineering and scientific feats achieved by SpaceX in making such an historic launch happen," Lewers stated. "In these unprecedented times of isolation, we are excited to bring our viewers together to experience this event in a way they won't see anywhere else, in the comfort of their own homes."
"NASA & SpaceX: Journey to the Future" is scheduled to air on Monday (May 25) at 9 p.m. ET/PT via the Science Channel. Discovery will also be rebroadcasting the documentary the following day at 10 p.m. ET/PT.
Meanwhile, NASA and SpaceX's major rocket launch event, "Space Launch Live: America Returns to Space," can be accessed for livestream via the Discovery GO app.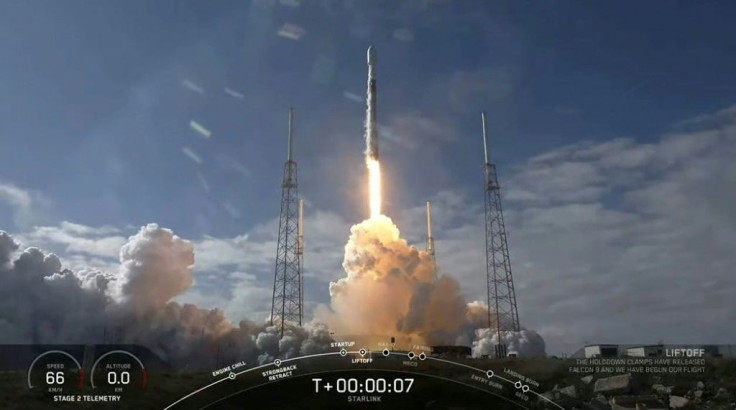 © Copyright IBTimes 2023. All rights reserved.
FOLLOW MORE IBT NEWS ON THE BELOW CHANNELS