NASA, SpaceX Partner To Study The Solar System's Boundaries And Its Protective Bubble
KEY POINTS
NASA has awarded SpaceX its launch service contract for the IMAP mission
The mission aims to study the heliosphere, the protective bubble surrounding our solar system
The contract is worth $109.4 million
NASA has recently selected SpaceX, the privately owned space transportation services company by Elon Musk, to provide launch services for the space agency's upcoming IMAP mission on 2024.
The highly anticipated mission called the Interstellar Mapping and Acceleration Probe (IMAP), which includes four smaller payloads, aims to study the the heliosphere, the protective bubble surrounding our solar system which protects other bodies in the solar system from space radiation and highly energetic cosmic rays.
Although still largely unexplored, the heliosphere is caused by the sun's solar winds -- the collision between these solar winds and the winds from other stars then forms a magnetic barrier between interstellar space and the Earth's solar system.
NASA officials said in a statement that through the IMAP mission, researchers could get a better understanding of the limits of the heliosphere as well as the particles that manage to get through it, since this region is still highly penetrable despite the solar wind's efforts. The probe's research shall be critical especially if the agency is planning to eventually send human beings into deep space.
"IMAP will collect and map neutral particles that make it through, as well as investigate the fundamental processes of how particles are accelerated in space, from its vantage point orbiting the Sun at the Lagrange 1 point directly between the Sun and Earth," the statement read.
But how exactly will IMAP execute its mission?
IMAP will be stationed at a point between the Sun and the Earth known as the Lagrange 1 point, where it is set to collect and map particles that enter the heliosphere and investigate the processes that cause said particles to accelerate.
With the launch date nearing and expectations rising, more people are getting excited not only for IMAP's mission but for one of its secondary payloads as well. One of the probes to launch alongside IMAP is the Luna Trailblazer, a small spacecraft whose objective is to study water on the moon.­­ A space weather-tracking probe is also part of the list, along with two other payloads which are yet to be announced by the space agency.
The $109.4 million agreement shall allow SpaceX to launch NASA's mission using its Falcon 9 rocket from Space Launch Complex 40 pad at Florida's Cape Canaveral Air Force Station, and is expected to set out on October 2024.
The mission will be led by Princeton University in New Jersey, in partnership with Johns Hopkins Applied Physics Laboratory in Laurel, Maryland.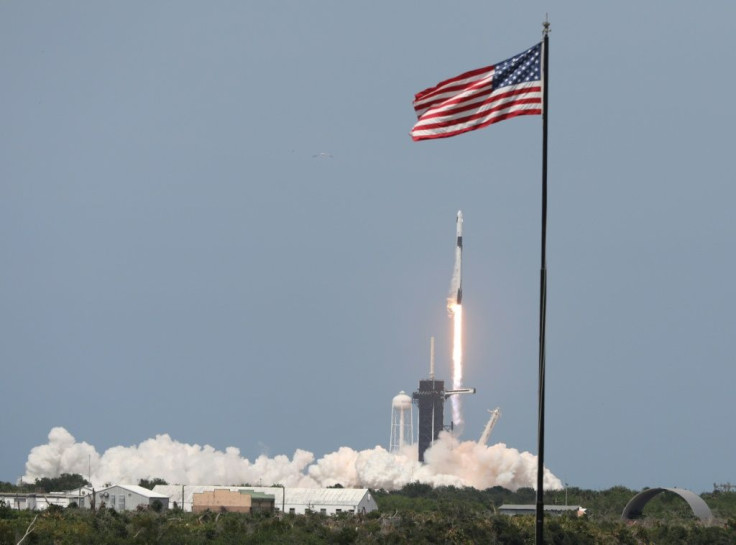 © Copyright IBTimes 2023. All rights reserved.
FOLLOW MORE IBT NEWS ON THE BELOW CHANNELS