NASA, SpaceX Partnership In Jeopardy As US Military Threatens Operations
The partnership between NASA and SpaceX seems to be in jeopardy since the U.S. military is keeping a close eye on the space agencies' activities.
According to a report, NASA is keeping tabs on Elon Musk's SpaceX Crew Dragon mission, which recently experienced a setback when the capsule exploded during a static fire test. This is because apart from the $2.6 billion contract the U.S. space agency awarded SpaceX to bring American astronauts to the International Space Station (ISS), the U.S. Air Force also expressed concerns since SpaceX will be carrying national security assets such as satellites. The report said that because of this, the military actually has the power to shut down the launch if SpaceX continues to fail during its demo flights.
"We have enlisted officer personnel that know what's supposed to take place as they prep the rocket and the satellite, and they're overseeing that. They can stop the operation and say, 'Hang on a second, I believe you were supposed to do this. Let's talk about that before we go on," Brigadier General Douglas Schiess, the Air Force commander running the unit, said in an interview. Schiess reiterated that the military actually has the power to intervene in the SpaceX-NASA operations if they believe that the procedure isn't being followed.
Aside from SpaceX, Boeing was also awarded with a contract to support NASA with its space exploration via the agency's commercial space program. SpaceX was well ahead of the game when it successfully launched an unmanned Crew Dragon and docked at the ISS without problem earlier this year.
Musk's Crew Dragon was slated to be the company's first spacecraft to carry human passengers. SpaceX was supposed to conduct the second phase of the demos that already includes American astronauts. Because of the explosion, there's a further delay to the mission. Crew Dragon was supposed to bring NASA astronauts to the ISS this year.
The explosion on April 20 happened while the Crew Dragon was going through a "series of engine tests" at Cape Canaveral in Florida and was said to have occurred during the final stages of testing. Because of it, the second demo date was pushed and now the U.S. Air Force could further delay the launch if they deem the mission is not yet ready.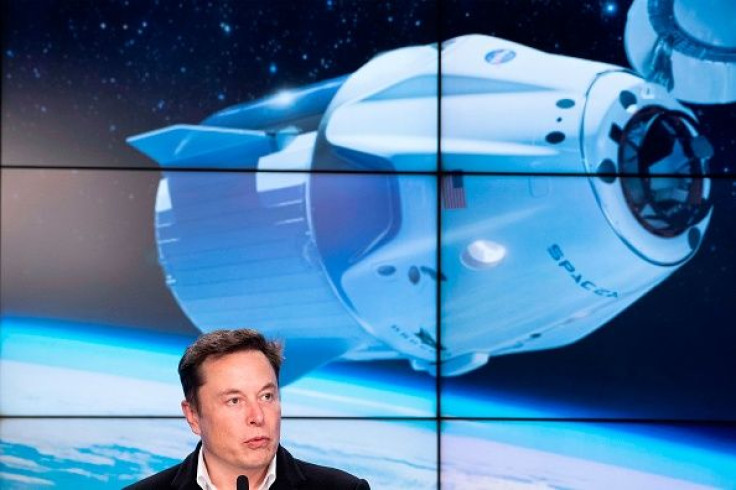 © Copyright IBTimes 2023. All rights reserved.