NASA To Unveil Mars 2020 Rover's Name Through Live Streaming Event
KEY POINTS
Mars 2020 rover's name will be unveiled through a NASA live streaming event
The rover's name was selected through a nationwide contest
Mars 2020 rover will be part of NASA's latest spaceflight program
NASA is currently preparing to unveil the official name of its Mars 2020 rover. The agency plans to do so through a live stream event happening on Thursday.
NASA's latest rover will spearhead the agency's upcoming mission to the Red Planet. It is part of NASA's latest spaceflight program known as Artemis, which features a new batch of expeditions to the Moon and Mars.
The official name of NASA's latest rover will be unveiled through a live stream event that the agency will host on March 5 at 1:30 p.m. EST. Those planning to watch the event may do so through NASA's Facebook, Twitter, YouTube and Ustream accounts. The event will also be broadcasted live through the agency's official website.
Aside from revealing the name of the Mars 2020 rover, the upcoming live stream will also feature appearances from key figures. These include Thomas Zurbuchen, the associate administrator of NASA's Science Mission Directorate. Zurbuchen is the agency's official who selected the name of the rover. NASA's director for Planetary Science Division Lori Glaze will also attend the event.
The official name of the Mars 2020 rove was selected through a nationwide contest launched by NASA in August last year. The contest was opened to K-12 students in the U.S., who submitted essays explaining their chosen names for the rover.
In total, NASA received over 28,000 essays from students. This was narrowed down to 155 semifinalists before a panel of judges selected nine finalists. The student with the winning essay will appear at the live stream event to unveil the chosen name for the rover.
As noted by NASA, the Mars 2020 rover is scheduled to embark on its mission on July 17 this year. It is expected to reach its target destination on Mars in February next year. NASA explained that the upcoming Mars mission is part of the agency's effort to expand the presence of humans in space.
"The rover is part of a larger exploration program that includes missions to the Moon to prepare for human missions to the Red Planet," NASA stated. "Charged with returning astronauts to the Moon by 2024, NASA will establish a sustained human presence on and around the Moon by 2028 through NASA's Artemis program."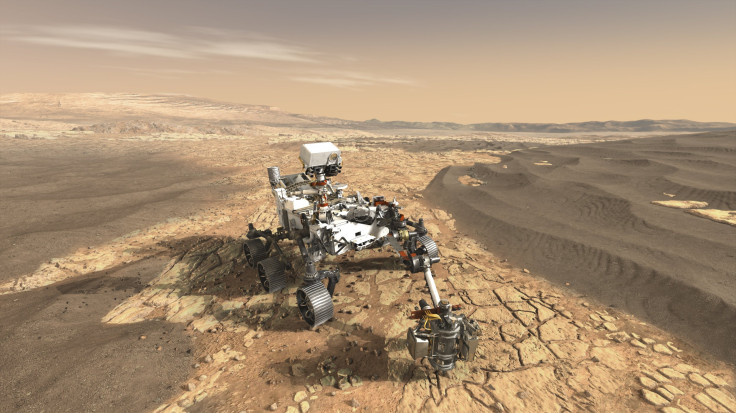 © Copyright IBTimes 2023. All rights reserved.