NASA's, NOAA's JPSS-1 Weather Satellite Launch Delayed After Rocket Issue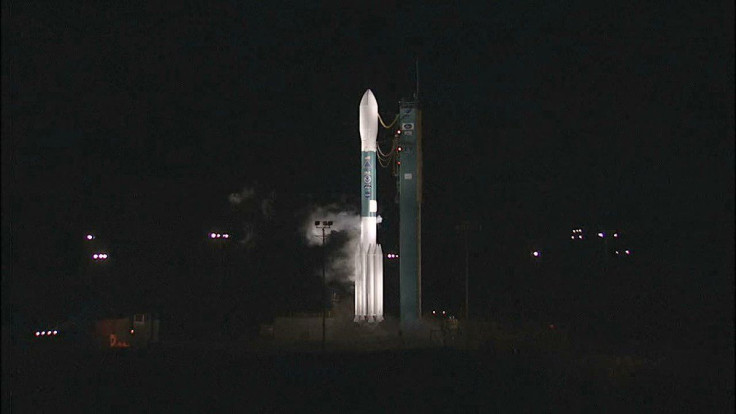 The NASA Joint Polar Satellite System 1 (JPSS-1), a weather satellite, which was scheduled for launch on Nov. 14 aboard a United Launch Alliance Delta II rocket, had to be delayed due to a rocket issue.
The weather satellite will have to wait at least 24 hours to begin its mission for the National Oceanic Atmospheric Administration (NOAA) and NASA after the attempted liftoff from Vandenberg Air Force Base in California today was postponed to Nov. 15, according to the JPSS-1 live blog run by NASA.
JPSS-1 was set to launch into a polar orbit around Earth at 4:47 a.m. EST to join the current weather satellites and provide meteorologists with a variety of observations from space. These meteoric measurements like atmospheric temperature and moisture, sea-surface temperature, ocean color, sea ice cover, volcanic ash and fire detection will help scientists and weather forecasters predict patterns and study data better. The data can be used to better predict weather events and hazards, such as a hurricane's track and a hurricane's intensity. It can also study power outages in addition to locating and evaluating damage following a storm, according to report by the NOAA.
The launch had to be delayed because a "bad reading on the first stage of satellite's United Launch Alliance Delta II rocket, as well as boats in the safety zone, forced NASA to call off the launch just minutes before liftoff," said a report by Space.com.
The next launch attempt will be on Wednesday (Nov. 15) at 4:47 a.m. EST according to NASA's live blog of the launch.
"Just at the time we were expected to come out of hold at T-4 minutes, there were a couple of positions that reported that they were no-go, and with the very short launch window that we have this morning, there was not enough time to completely work the issues and clear them," NASA spokesperson Mike Curie said at about 4:43 a.m. EST during live commentary. Both the ULA Delta- II rocket and the JPSS-1 satellite were in a safe condition after the attempt the Space.com report added.
A United Launch Alliance live tweet said that the Delta II rocket had just a 66-second window to launch JPSS-1 into the correct orbit.
"There was some discussion, short, brief discussions, but with our short window there wasn't enough time to outbrief that issue and come to resolution," NASA launch manager Omar Baez said in the Space.com report. A 24-hour recycle is being prepared by the team before tomorrow's window, which will start one second after the launch time scheduled for today. The team is looking to utilize the same launch window.
According to the NOAA press report, "JPSS-1, which will be known as NOAA-20 when it reaches polar orbit, will join the Suomi National Polar-orbiting Partnership (Suomi NPP), a joint NOAA-NASA weather satellite, giving the U.S. the benefit of two, sophisticated polar satellites in the same orbit. Each will circle the globe 14 times a day, 50 minutes apart and provide full, global observations for U.S. weather prediction. After it successfully clears the on-orbit test phase, NOAA-20 will become the nation's primary polar weather satellite and Suomi NPP will become its back up."
© Copyright IBTimes 2023. All rights reserved.