Nasdaq, Citigroup Working On Products For Crypto Investors, Say Reports
Nasdaq is reportedly preparing to add tools to predict the price movements of crypto assets to its Analytics Hub, Coindesk reported citing an unnamed source. Separately, Citigroup will also launch a product called Digital Asset Receipt (DAR) that is said to enable institutional investors to invest in cryptocurrencies in a fully insured and regulated manner, Business Insider reported. This might be the beginning of both Nasdaq and Citigroup's efforts at giving institutional investors an analytical and regulated edge in trading hundreds of crypto assets.
"According to a person familiar with the company's plans, the U.S. stock exchange is preparing to add tools for predicting the price movements of crypto assets to its Analytics Hub," Coindesk said. "The hub, launched last year, draws machine learning and natural language processing capabilities to parse through social media and other alternative data sources to give investors a better way to assess market movement."
The Analytics Hub is a platform that provides the buy side with investment signals that are derived from structured and unstructured data and is unique to Nasdaq. The platform analyzes social media sentiment, central bank communications, retail sentiment, technical factors and event-based signals.
The Analytics Hub to date has focused on traditional assets, but the addition of predicting the price movements of crypto assets seems to be another signal of Wall Street's growing interest in the asset class.
"Given the abundance of interest, we are exploring cryptocurrency related datasets," Bill Dague, Nasdaq's head of alternative data, told CoinDesk. "Whether or not we launch a crypto-related product remains to be seen."
Sources close to this project told the publication that the new crypto functionality is currently being beta tested ahead of a launch targeted for November and the service would provide sentiment on some 500 crypto assets. "There's the social media sentiment part, so applying machine learning and NLP, which will start with Twitter and might include StockTwits and then eventually perhaps Reddit," the source said.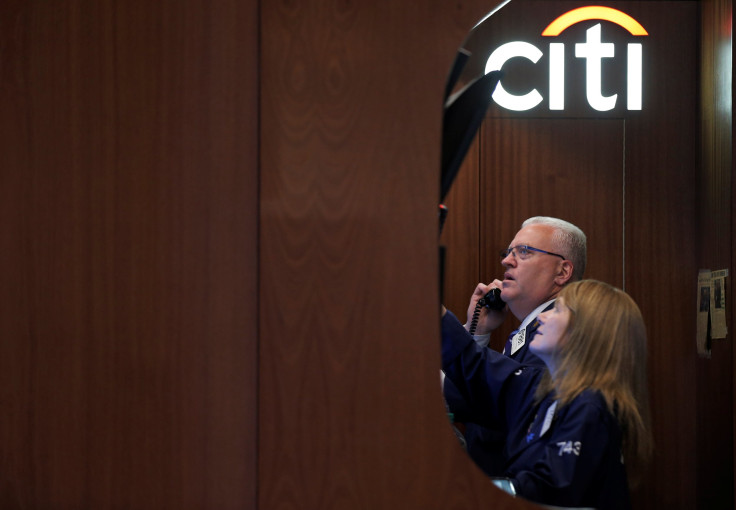 Citigroup's DAR is similar to exchange-traded funds (ETF) as investors do not really have to own the stock or asset that is represented by the DAR. This gives U.S. investors the ability to invest in foreign stocks that aren't traded on U.S. exchanges. It's unclear what stage of development the project is at and when the product might launch, but the bank has begun reaching out to potential partners.
The moves from both Nasdaq and Citigroup would put cryptocurrencies within the existing regulatory regimes and give Wall Street investors a less risky way of investing in them.
It's not yet clear how well the idea of DARs will go down with the US Securities and Exchange Commission (SEC). The regulator has consistently said that the cryptocurrency market suffers from market manipulation and isn't ready for mainstream financial instruments. The agency has rejected or put on hold the ETF proposals for cryptocurrencies it has received so far.
Goldman Sachs, another investment banking giant, recently bailed on its plans of a cryptocurrency trading desk, citing regulatory hurdles. However, the company is still working on its custodial service.
How will this impact the market? "In 2019, the regulations will centralize the market into just a handful of leading, real coins," Brandon Synth, founder of Skycoin, a blockchain and web decentralization platform, told CNBC. "Then, people will be able to trade them using only a few major and controlled exchanges. So when you take down all the worthless coins and stop using exchanges that aren't safe, it might be easier to mass adopt in 2019."
While there are optimistic views coming from both ends of the market (crypto and traditional financial market) some are still skeptical about cryptocurrencies now entering the centralized platforms. With regard to Citigroups' DAR, Trustnodes said: "So they'll (Citigroup) face and are facing competition from cryptonians, which means banks may have to utilize the additional qualities of cryptos, rather than going back to their old tricks whereby we have to trust them, a trust they have often abused, but need not technically be able to do so where it comes to cryptocurrencies due to code constraints that can be implemented."
Many financial analysts do not seem to share the enthusiasm around the rise of this digital asset. International Business Times/Newsweek earlier this year spoke to prominent banks, research houses, and hedge funds who were skeptical of cryptocurrencies becoming an alternative investment option anytime soon.
Lex Sokolin, global director of Fintech Strategy at Autonomous Research had said, "Until the regulatory question mark is resolved, I don't expect to see price targets from the major banks because they would be taking the risk of having investors rely on that number and then exposing themselves to legal risks without having a solid valuation or methodology or confidence in that number because the volatility is so high and so many things can happen."
© Copyright IBTimes 2022. All rights reserved.
FOLLOW MORE IBT NEWS ON THE BELOW CHANNELS