National Adoption Awareness Month 2015 Facts: Foster Youth 'Never Outgrow The Need For Family,' Obama Administration Says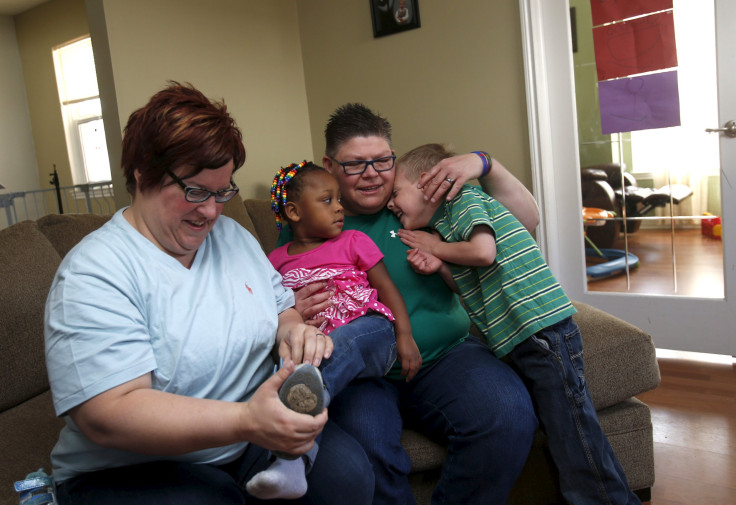 Each November, child welfare advocates and U.S. leaders celebrate National Adoption Awareness Month to pay tribute to adoptive families who make sacrifices and give homes to youth living in the nation's foster care system. This year, a campaign was launched to highlight the life milestones many foster children miss out on and that many nuclear families take for granted.
More than 400,000 children lived in foster care across the U.S. in 2015, and over 100,000 of those children were waiting for an adoptive home, according to the Obama administration. More than 23,000 youth aged out of the foster care system last year without having found their "forever families," a term that indicates foster youth do not have to move again.
"All young people deserve a safe place to live, and with each passing year, more children know the warmth and comfort of a loving family, thanks to adoptive parents," President Barack Obama said in a proclamation released last week. The awareness month is a time to "recognize the selflessness of adoptive families" and "thank them for opening their hearts and their doors to young people in need of a safe, stable place to call home," Obama said.
The U.S. Department of Health and Human Services, the agency that runs the Administration on Children and Families, this year launched a campaign titled "We Never Outgrow the Need for Family." The administration's website features images that represent the things many older young people need, including driving lessons, prep time for a first job interview, parental counseling after a bad breakup and a cheering section at high school graduation ceremonies.
"When people adopt, they open up a world of promise and possibility by providing a steady, supportive environment for youth to live in," Obama said in his proclamation. Nov. 21 is National Adoption Day, when U.S. lawmakers and adoption advocates raise awareness of the barriers to adoption and find new solutions for moving foster youth into permanent homes, the president added.
High School Graduation Rates by Ethnicity Across the U.S | StartClass
© Copyright IBTimes 2023. All rights reserved.