National Guard In Ferguson: Military Branch Has Tumultuous Record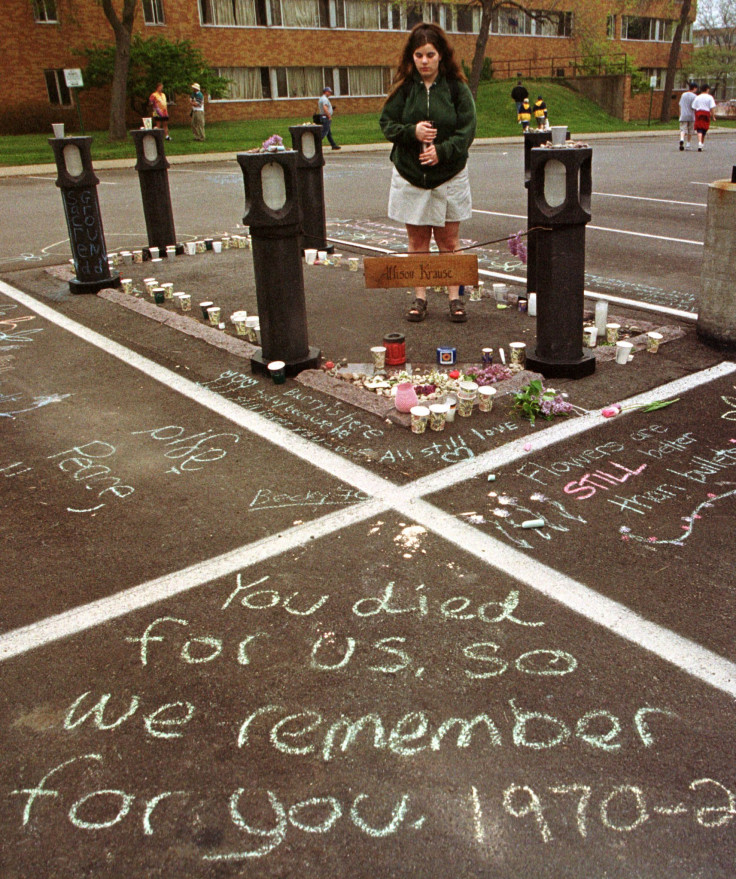 In the aftermath of Hurricane Katrina, as more than 10,000 angry New Orleans residents demanded help from the federal government and 15-foot floodwaters swept across the city, then-President George W. Bush waited four days after landfall before ordering 7,200 National Guard troops to the region. For many, it was too late. The National Guard's presence in Louisiana after Katrina was so lackluster, it helped launch a national conversation about the federal government's role in disaster response, including questions about timeliness and mismanagement.
Those questions could come up again, nine years later, after Missouri Gov. Jay Nixon ordered National Guard troops to Ferguson Monday in the wake of intense protests, lootings and standoffs that have pitted many in the black-majority suburb against mostly white police officers. It was not immediately clear how the National Guard response would differ from that of local law enforcement agencies, which have drawn criticism for aiming weapons at protesters during public demonstrations in recent days.
The role of the National Guard, a branch of the U.S. military, is to protect the country and its states against natural disasters, local emergencies and terrorist attacks. The National Guard will "help restore peace and order and to protect the citizens of Ferguson," said a statement from Missouri Gov. Jay Nixon.
The National Guard began in Salem, Massachusetts, in 1636, more than a hundred years before the American Revolutionary War. Its part-time soldiers have fought in every major American conflict from 1637 through the present, according to the federal government.
Requests for the National Guard are generally never a good sign. Since its inception, the branch has been called to action during some of the most divisive moments in U.S. history. Its service hasn't always been welcome, especially among people of color.
Here are some of the more noteworthy moments in the National Guard's many years of service:
Hurricane Katrina
More than 35,000 guardsmen and active-duty troops flooded Louisiana after Hurricane Katrina, according to the New York Times. They rescued people from rising water, vaccinated civilians against tetanus, handed out food and manned water-distribution points. The effort marked the largest deployment of National Guard troops after a natural disaster, according to the service. But there were also rampant complaints of disorganization and mismanagement, especially after news leaked that a Louisiana congressman had used National Guard troops to visit his property and rescue his personal belongings, even as some residents were still stuck on their rooftops because of massive flooding, according to ABC News.
Sept. 11, 2001
More than 50,000 guardsmen stepped in to help after the Sept. 11, 2001 attacks. The troops provided security and supported recovery efforts in New York, at the Pentagon and at airports throughout the nation, according to the National Guard. In the immediate confusion of the attacks, there were few military orders and National Guard "jets were still equipped with dummy bullets from the training mission," according to the Washington Post.
Rodney King Riots
More than 9,800 California National Guard troops were dispatched to restore order after the acquittal of four white Los Angeles police officers in the brutal beating of Rodney King in 1991, according to CNN. Night curfews were enforced throughout the region and Guard troops patrolled the streets. Some claimed the Guard troops harassed black residents during that time.
McDuffie Riots
In 1980, a three-day riot consumed one of Miami's low-income, black neighborhoods after several white police officers were acquitted in the death of Arthur McDuffie, who was killed after a high-speed chase over a traffic violation. McDuffie eventually put his hands in the air and said "I give up," but he was killed when the police allegedly beat him so hard with their nightsticks they cracked his skull. The riots brought curfews and gunpoint checks by the National Guard, according to the Sun-Sentinel.
Kent State University Shootings
In 1970, members of the Ohio National Guard killed four students and wounded nine others after firing into a crowd at Kent State University during nationwide student strikes against the Vietnam War and President Richard Nixon. Nearly 1,000 guardsmen occupied the campus, "making it appear like a military war zone," according to university officials. Guardsmen told the students that their protest was banned and ordered them to clear the campus. When students responded by shouting and throwing rocks, at least 28 guardsmen fired into the air, ground and directly into the crowd.
Civil Rights Movement
During the civil rights movement, National Guardsmen blocked black children from entering Little Rock Central High School in September 1957. The Supreme Court had ruled segregated schools unconstitutional three years earlier in its landmark Brown v. Board of Education ruling, but state leaders were slow to make change. In Arkansas, the guardsmen greeted black children on the first day of school with rifles, according to Life. Then Gov. Orval Faubus had ordered the intervention. President Dwight Eisenhower reversed the course of history, however, when he ordered the Guard to instead protect the students, according to the New York Times.
© Copyright IBTimes 2023. All rights reserved.
FOLLOW MORE IBT NEWS ON THE BELOW CHANNELS