National Single Parent Day 2016: Facts, Quotes About The 14 Million Moms And Dads Without Partners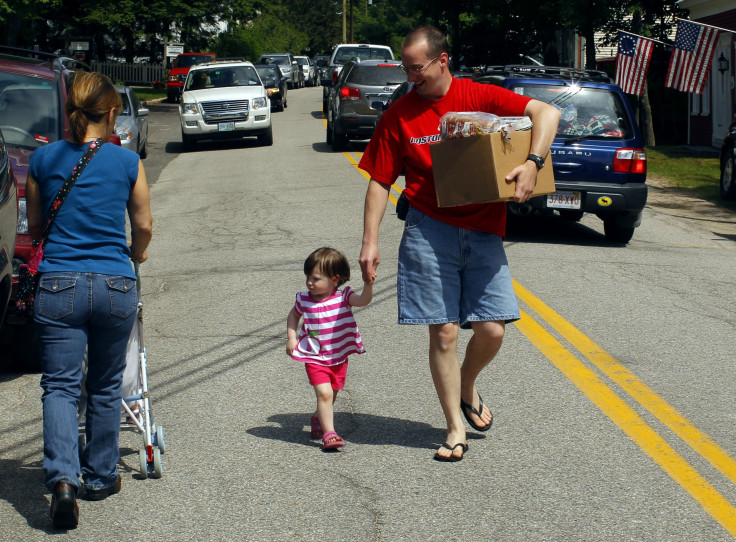 People all around the country will celebrate National Single Parent Day on Monday, applauding the hard work of the some 14 million lone moms and dads in the nation. The idea for the day was born more than 30 years ago in an article by Janice Moglen, a divorced mother of two who hoped that Single Parent Day might one day gain the same recognition of Mother's Day and Father's Day.
Single Parent Day is a day for "honoring the single parent who is basically doing double duty" and "giving them some respect," Mary Anne Britton, the international vice president of membership for Parents Without Partners, told the About Parenting website.
The March 21 date of the celebration was chosen to coincide with the day Parents Without Partners was formed in 1957.
In the United States, more than 80.6 percent of single parents are mothers. Among them, 45 percent are divorced or separated, 1.7 percent are widowed, while 34 percent never have been married, according to Census Bureau statistics from 2013.
"Many single parents aren't even putting themselves in 2nd or 3rd place" as they work to raise their kids, "making sure they have the same opportunities as dual family units," added Britton.
One of the many consequences of being a child of a single parent is that the child is more likely to be born into poverty and remain there. Today, 1 in 4 children under the age of 18, a total of about 17.4 million, are being raised without a father and nearly half (45 percent) live below the poverty line, according to the Single Mother Guide.
For those living with a father only, about 21 percent live in poverty. In contrast, among children living with both parents, 13 percent are counted as poverty stricken.
Below are some quotes about single parenthood to share on social media to honor your favorite single dad or mom:
"I don't think I realized how stressed I was, being a single parent. It was really, really stressful. It's not easy on anybody." — Reese Witherspoon
"My younger sister had kids before I did, and managed to earn a master's degree while raising them as a single parent. Now she's a brilliant second-grade teacher. I'm in awe of her ability to juggle everything and still be a great mother." — Idina Menzel
"I truly have a village supporting me. My son has godmothers, godfathers, grandparents and so many others in his life who love him as much as I do. They're there for both of us. I may not have a mate or husband, but I'm definitely not a single parent." — Jill Scott
"I knew going in that being a single parent would be one of the toughest jobs I'd ever have. I'd been a talk-show host, actor, comic, and on and on, but this gig was going to be my defining moment." — Arsenio Hall
"For me, already being part of a single-parent household and knowing it was just me and my mom, you'd would wake up times and hope that the next day you'd be able to be alongside your mother because she was out trying to make sure that I was taken care of. But all I cared about was her being home." — LeBron James
© Copyright IBTimes 2023. All rights reserved.