National Tequila Day: 5 Cocktail Recipes To Celebrate The Occasion
National Tequila Day is marked annually on July 24 to celebrate the alcoholic drink, distilled from the blue agave plant and most often produced in Mexico. It is a staple ingredient in several cocktails and there is no better day to down one than today.
Check out these five cocktails when looking for new Tequila themed recipes. These are so easy that anyone can make them at home.
Frozen Batanga:
2 oz Patrón Silver
4 oz Mexican cola
.75 oz lime juice
Salt
Ice
Garnish: lime wedge
Method: Combine everything in a blender and blend thoroughly. Pour the mix into a high glass and garnish with a lime wedge.
Aquadisiac:
1.5 oz Patrón Silver
1 oz blue curacao
.75 oz lime juice
3 oz Tropical Red Bull (yellow edition)
2 cups of ice
Garnish: pineapple wedge
Method: Nothing can be easier than just blending everything together and then adding a pineapple wedge as a garnish for the perfect summer feels.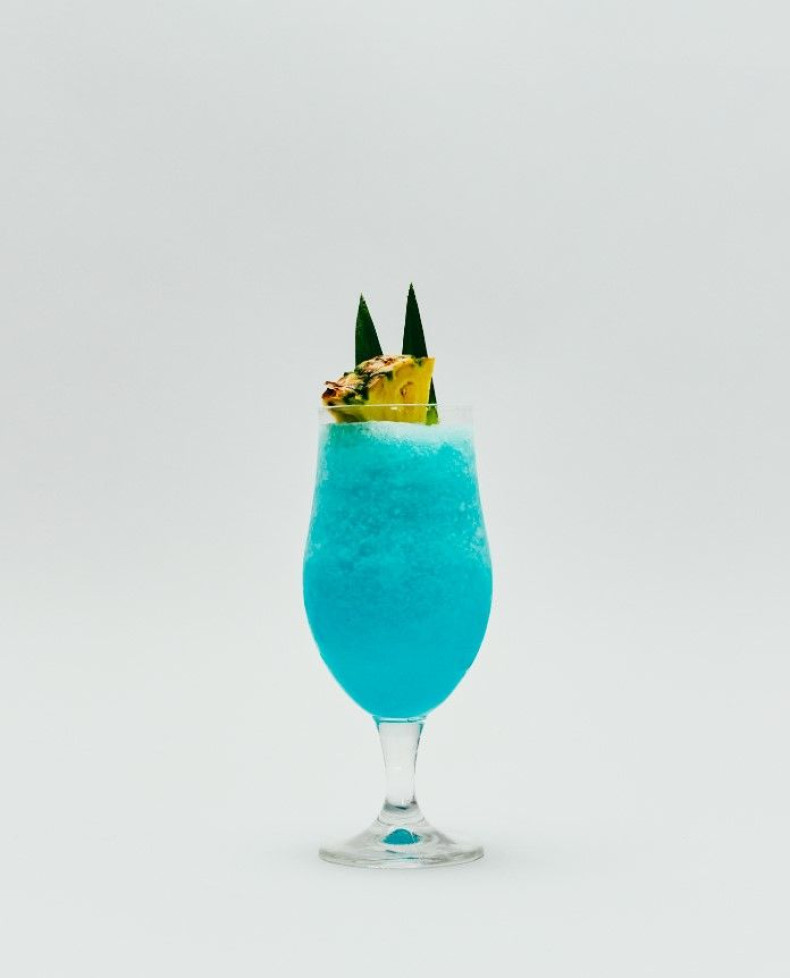 Blood Orange Paloma:
1.5 oz. Tequila Don Julio Blanco
½ oz. Fresh Lime Juice
½ oz. Fresh Grapefruit Juice
San Pellegrino Aranciata Rossa
Garnish: chilli poweder
Method: Combine the ingredients in a cocktail shaker with ice. Shake it well and strain the content into a Collins glass over fresh ice. Top it with San Pellegrino Aranciata Rossa and garnish it with chili powder.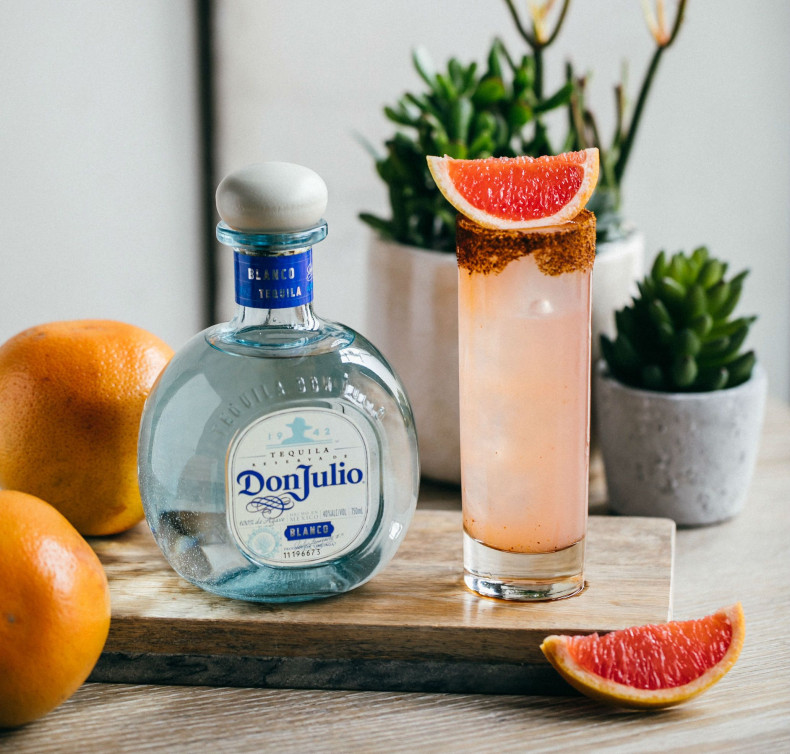 Diablo:
0.75 oz. Lime Juice
0.5 oz. Crème de Cassis
1.5 oz. El Tesoro Reposado tequila
4 oz. Bruce Cost Ginger Ale (Original).
Garnish: orange slice
Method: ​In a small glass with ice, combine all ingredients, garnish with an orange slice and enjoy your drink.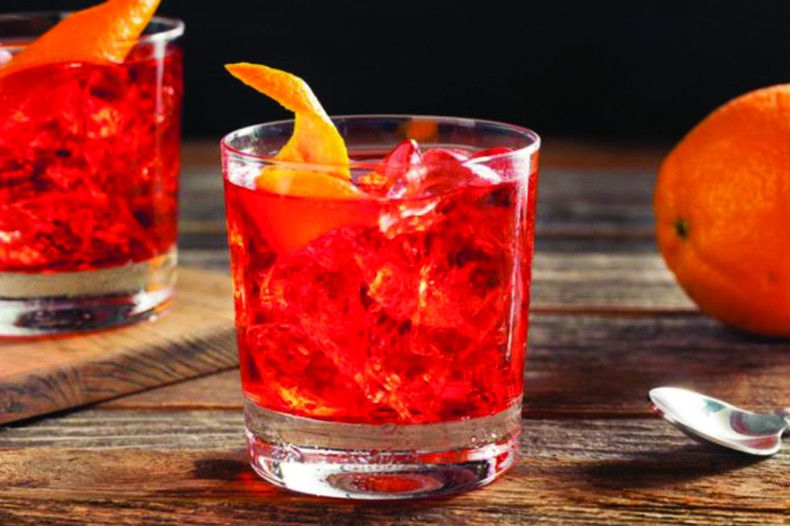 Going Green:
2 oz Espanita Añejo Tequila
4 oz Simply Lemonade
3 sprigs cilantro
4-5 slices of cucumber
Garnish: thin cucumber slices
Method: In a shaker, put together cilantro sprigs and four or five thin cucumber slices before adding Espanita Anejo Tequila and chilled lemonade. Stir well and strain the cocktail into a tall glass filled with ice through a fine-mesh strainer to remove pulp and cucumber seeds. Add some slices of cucumber and garnish with a sprig of cilantro.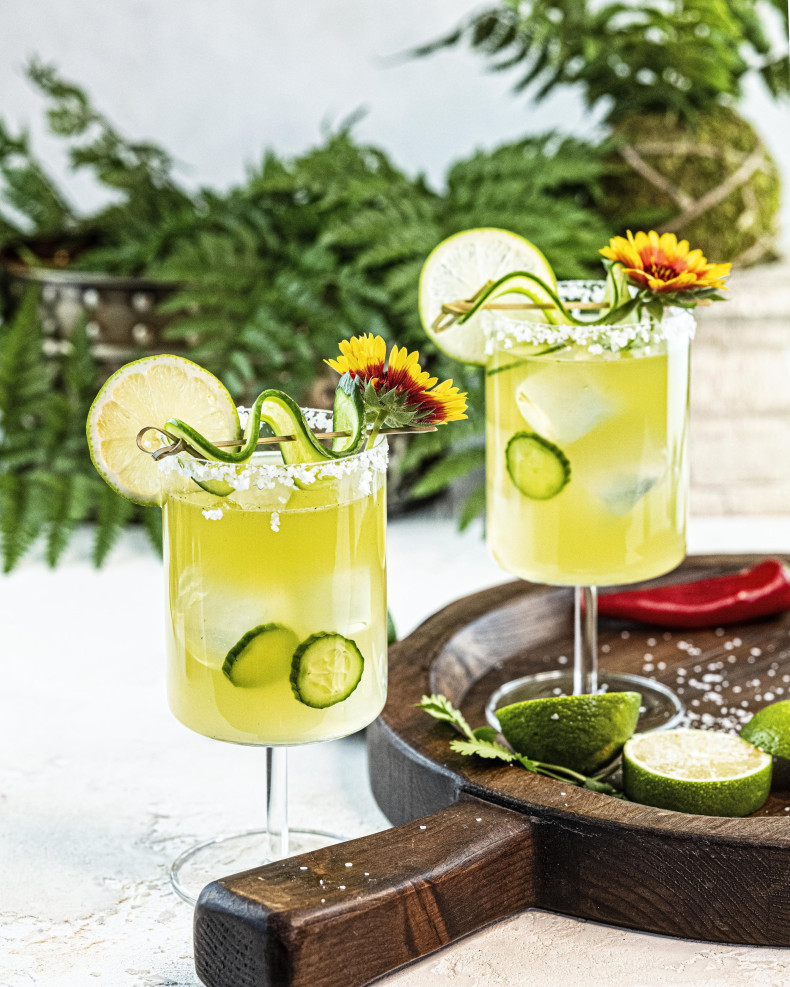 © Copyright IBTimes 2022. All rights reserved.