National Weed Day 2019: Lyft, Ben & Jerry's And More Celebrate Marijuana Holiday
The National Weed Day on April 20 is more than a potheads' celebration. It is a new marketing occasion for many brands and businesses after transforming from a counter-culture event to a mainstream celebration.
It expresses the passion and love of marijuana fans. Times changed and the event is main-stream now sans any stigma.
More corporates are gracefully backing it and happily en-cashing the event's marketing potential to promote their wares and brands.
Corporate America has embraced the 420 event t in a big way in the aftermath of pot legalization in many states. All kinds of businesses, internal and external to the multibillion-dollar cannabis industry are using April 20 as a window to uncork their marketing blitz and social media campaigns to connect with millions of new consumers.
Leveraging Weed Day's marketing potential?
A glimpse at the new initiatives will show the new enthusiasm of brands. Ride-hailing service Lyft is offering a $4.20 credit on solo rides in Colorado and other U.S cities.
A CBD hamburger by Carl's Jr is the new attraction after being launched from a Denver restaurant. The latter is a non-euphoric molecule believed to be rich in medical properties.
Throwing light on the benefit that brands attain by associating with cannabis, Kit Yarrow, a consumer Psychologist at Golden Gate University said the linkage cools the brands.
Yarrow notes that widening acceptance of pot by way of legalization, engagement through discussions and expanding interest of people are making 420 mainstreams.
Retailing market in cannabis products in the U.S is growing fast. It was $10.5 billion in late 2018 marking a threefold increase since 2017, according to ArcView Group, a cannabis market research firm. Those figures are exclusive of retail sales on hemp-based CBD products.
Rising CBD market as a path to marijuana acceptance
The buzz on marijuana is up since 2012 after Colorado and Washington legalized recreational use of Marijuana. Other states that followed marijuana legalization include California, Oregon, and Michigan.
Medical marijuana has become fully legal in two-thirds of the U.S states with Utah and Oklahoma being the latest additions.
The CBD market is also expanding into all sorts of consumer products--candies, coffee, food, drinks, dietary supplements, perfume, lotions, creams, and soaps, to mention a few.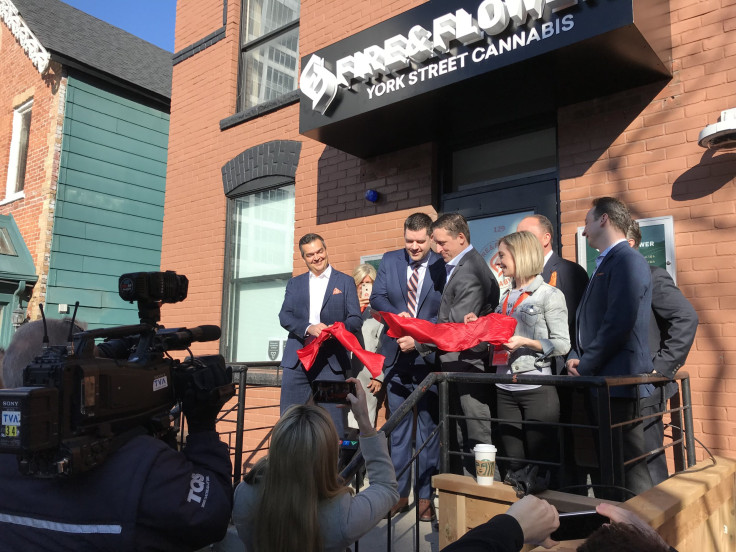 The popular belief that CBD content mitigates pain, anxiety, and inflammation is up, even if more scientific research needs to back it up.
Brand games around the 420 event
Among the big brands, Ben & Jerry's is ahead in making it connect with the marijuana culture. The ice cream company showed no hesitation in featuring Cherry Garcia and Phish Food bands that are dear to the marijuana-smoking crowd.
Jay Curley, company's global head of marketing says it matter of fact: "We have a lot of fun, never overt, but really playing into the moment of 420."
Ben & Jerry's 420 thrust includes taco and burrito inspired ice cream sandwiches. For the 2019 week event, the company has tied up with a San Francisco Bay Area cannabis retailer to offer customers a free pint of Half Baked blending cookie dough and fudge brownie.
Origin of 420
Regarding the origin of 420, claims vary. But Chris Conrad, Oaksterdam Cannabis Museum curator says National Weed Day dates back to a few high school students in the early 1970s at San Rafael High School in Marin County, California.
Calling themselves "Waldos" they would meet up at 4:20 p.m every day to enjoy the high of a group smoke. Later, the number 420 spread wildly through Grateful Dead fans.
© Copyright IBTimes 2023. All rights reserved.