Native American LGBT Discrimination: Obama Administration Pushing Housing Protections For Gays On Tribal Land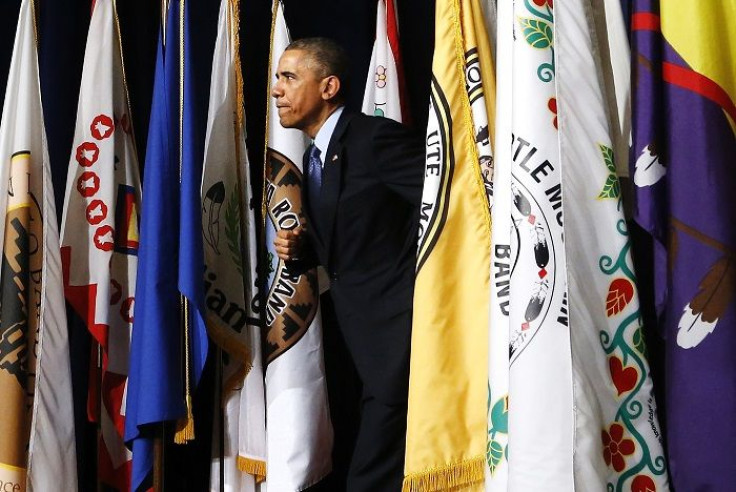 The Department of Housing and Urban Development (HUD) is in the process of creating new regulations to prohibit federally funded Native American housing projects from rejecting candidates because of sexual orientation or gender identity, reported The Hill. The new rules will be put in place sometime next month and are part of the Obama adminsitration's concerted effort to stop discrimination of people who are gay, lesbian, bisexual or transgender.
While HUD already bans discrimination against people for their sexual orientation, Native American federal housing has remained exempt from the federal rules because of tribal sovereignty. Even as support for LGBT rights have grown in United States on both a cultural and legal level, several Native American communities have been immune to the larger national trends.
Over the past year, the Cherokee and Navajo Nations have both reaffirmed laws against same-sex marriage, according to reports from the Associated Press. After North Carolina offered marriage licenses to same-sex couples, the Eastern Band of Cherokee Indians in the state passed a resolution to prevent gay couples from having marriage ceremonies on tribal land. Because federally recognized tribes are sovereign, it becomes more difficult for the government to combat discrimination in Native American communities.
Current exclusionary practices on reservations remain relatively recent, however. John Hawk Co-Cke', a member of the Osage Nation who's gay, told the Associated Press that before reservations were created, many tribes did not have a problem with men who embraced their feminine side and women who leaned toward masculine traits, inspiring the term "two-spirit" people. Co-Cke' also said that the spread of Christianity when tribes were moved onto reservations shifted tribal attitudes, which is reflected in laws reserving marriage for heterosexual couples.
By targeting Native American federal housing, the Obama administration is attempting to establish a legacy of advancing LGBT rights and protections into "averse" communities.
© Copyright IBTimes 2022. All rights reserved.
FOLLOW MORE IBT NEWS ON THE BELOW CHANNELS