Natural Disasters Displace More People Than Conflict, Trend Is A 'Direct Result' Of Urbanization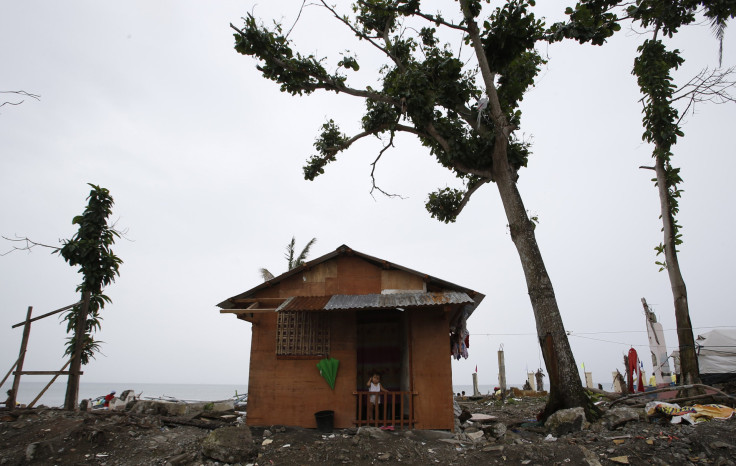 The number of people displaced by natural disasters around the world has doubled since the 1970s, a startling trend that scientists say will only get worse as Earth's population continues to balloon. In 2013, some 22 million people were driven from their homes by seasonal floods, earthquakes, typhoons and other natural disasters – almost three times as many people as were displaced by conflict or war, according to new research presented Thursday at a conference in New York City.
The reason is not that there are more natural disasters today than there were 40 years ago, scientists say, but "the direct result of urbanization," Alexandra Bilak, head of policy research at the Internal Displacement Monitoring Centre in Geneva, Switzerland, told International Business Times. The center led the new study along with the Norwegian Refugee Council, whose headquarters are in Oslo.
Urbanization – the movement of people from rural environments to cities – has increased the number of city dwellers living in poorly constructed shelters in hazard-prone areas. By 2030, six of 10 people across the globe will live in cities, the World Health Organization reports. The majority of them will wind up living in densely populated urban slums, especially in the developing countries of Asia and Africa, where homes are built from whatever materials are on hand. These pockets of urban poverty are increasingly concentrated near water sources, Bilak said, making them more prone to things like mudslides and flooding.
The region of the world most affected by natural disasters in 2013 was Asia, where some 87 percent of the global total of displaced people lived, according to the report. Other areas that experienced high numbers of displaced people included sub-Saharan Africa, most notably in Chad, Nigeria and Sudan, and Mexico, which experienced back-to-back hurricanes in September.
One of the worst natural disasters of 2013 was Typhoon Haiyan in the Philippines. The storm affected more than 4.28 million people in 270 towns and cities in November, hundreds of thousands of whom became displaced. Those hit the hardest lived in vulnerable coastal communities, especially in the Leyte Island region. The typhoon killed an estimated 6,340 people.
Earthquakes with large death tolls are also on the rise and have a "correlation with world population," said Thomas Holzer, a geologist with the U.S. Geological Survey's Earthquake Science Center who has studied the increased frequency of deadly earthquakes. It is not that the earthquakes themselves are more violent, he said. Rather, the rise in people being killed in quakes can be explained by an increased "exposure to earthquakes," he said in an email interview.
To make matters worse, many of the people forced to relocate last year are still in limbo, researchers found. "People think of disaster induced displacement as a temporary phenomenon," Bilak said, but "what we're seeing more and more is that's not the case."
Addressing the rising threat natural disasters impose on vulnerable populations around the world is a complex problem that researchers say involves better urban planning. "Most disasters are as much man-made as they are natural," the monitoring center's director, Alfredo Zamudio, said in a statement. "Better ... flood defences and building standards could mitigate much of their impact," he noted.
© Copyright IBTimes 2022. All rights reserved.
FOLLOW MORE IBT NEWS ON THE BELOW CHANNELS