Natural Gas Drilling - In Marcellus Shale, Fracking Regulations May Center on Wastewater Disposal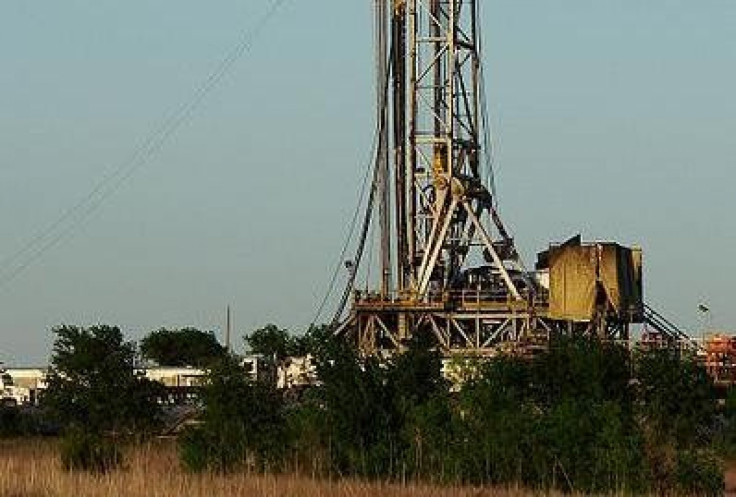 While hydraulic fracturing has been employed in Western states for years by oil and gas companies seeking to extract valuable natural gas from deep within the ground, the controversial process has remained largely unregulated while simultaneously coming under scrutiny due to concerns about its potentially harmful effects on both the environment and human health.
Marcellus Shale: Large, Valuable, Unconventional Natural Gas Reserves
However, as drilling companies eye the East Coasts' bountiful Marcellus Shale as its next frontier for hydraulic fracturing, better known as fracking, state officials and citizens groups have responded with a bustle of proposed statutory and regulatory frameworks designed to address the many concerns surrounding the extraction process.
The Marcellus Shale is a unit of marine sedimentary rock extending through much of the Appalachian Basin -- encompassing sections of New York, Pennsylvania, Maryland, West Virginia, Virginia and Ohio -- containing largely untapped natural gas reserves. Energy companies claim the shale is a valuable source of clean-burning fuel and insist employing hydraulic fracturing in the region would create American jobs while also decreasing the nation's dependence on foreign oil sources.
Fracking is currently exempt from the federal Clean Water Act, the Clean Air Act, the Safe Drinking Water Act, and almost every other law that protects environmental health as a result of the federal Energy Policy Act of 2005, which contains a provision exempting gas drilling companies from those programs. Moreover, the bill created a loophole for those companies that exempt them from disclosing the chemicals that are injected into the earth via fracking operations.
Fracking: Is It Safe?
Jayne Risk, a partner at the law firm DLA Piper who focuses on toxic commercial litigation, told the International Business Times that any comprehensive legislation regulating Marcellus Shale hydraulic fracturing in the near future will likely focus on managing contaminated wastewater. Risk said multiple companies are developing advanced water treatment processes that could theoretically allow drillers to remove some of the toxic chemicals from fracking wastewater, enabling them to reuse the water in drilling operations instead of dumping contaminated wastewater into other water sources or injecting it deep underground.
We are at the advent of this, but this is a real possibility for the future. If this can be developed and matured it will eliminate a lot of the debate, Risk said. Fracking takes a lot of water that has to come from somewhere.
Fracking involves drilling into deep natural gas wells and then injecting millions of gallons of high-pressured water, sand and hundreds of proprietary chemicals into it to fracture the rock shale, opening fissures that enable gas to flow more freely from the well. Opponents argue that using that method to extract gas from the Marcellus Shale is even more perilous because black shale rock typically contains trace levels of uranium that could potentially become concentrated on drilling equipment, fracking fluid, and other waste that could then be exposed to humans.
In addition, the process produces huge quantities of toxic, radioactive and caustic liquid by-products that pose storage, treatment and disposal hazards that could adversely affect public health as well as the environment, according to Citizens Campaign For the Environment.
EPA Developing Standards for Wastewater Disposal
In October, the U.S. Environmental Protection Agency (EPA) announced it would develop national standards for wastewater disposal produced by shale gas as well as coal bed methane extraction. The agency reports it will explore options for effective wastewater treatment based on demonstrated, economically achievable technologies.
Although the EPA previously insisted there was no solid evidence to indicate fracking has polluted drinking water sources, earlier this month the agency released a draft report connecting natural gas drilling to a contaminated aquifer in Pavillion, Wyoming. In the report, the EPA said an analysis of groundwater from the area contained at least 10 organic compounds known to be present in fracking fluid that was likely the result of the direct mixing of hydraulic fracturing fluid with ground water in the Pavillion gas field.
The EPA also emphasized that Wyoming was more vulnerable to water contamination than other regions because drilling often takes place much closer to the surface. According to the agency, in Pennsylvania's Marcellus Shale region -- the center of fracking activity in the shale -- fracking occurs much farther below water sources, making it less likely pollution from fluids will migrate into aquifers.
However, despite the EPA's claim, there have also been reports of groundwater pollution in Pennsylvania as a result of fracking. In the town of Dimock (2000 population: 1,398) 11 families sued Cabot Oil & Gas Corp. after their drinking water wells were contaminated with methane from the company's nearby drilling site. Cabot was ordered to provide the families with daily deliveries of bottled water for drinking, cleaning and bathing as a result, although Pennsylvania regulators ruled last month the company is not required to keep up with deliveries anymore, resulting in outrage from local residents and environmental groups.
In addition to water pollution, some scientists report that individuals who live near fracking wells, compressor stations or even wastewater treatment facilities are likely to be exposed to toxic air pollutants that could cause nosebleeds, chronic fatigue and nervous system damage. A coalition of lawmers, environmentalists and health professionals echoed those concerns in a letter sent to New York Gov. Andrew Cuomo in October.
Pennsylvania Moves Toward Drilling Impact Fee
Under existing Pennsylvania regulations, natural gas wells drilled in shale deposits are only required to adhere to environmental protection standards that are applicable to all oil and gas wells. After forming the Pennsylvania Marcellus Shale Advisory Committee earlier this year to analyze the impacts of fracking, in October Gov. Tom Corbett announced the state will adopt several of the committee's recommendations, including an impact fee that would be paid by drillers and then used by local communities to address environmental issues resulting from the drilling.
According to Risk, the regulations implemented in Pennsylvania will influence hydrofracking laws in the rest of country.
The rest of the Marcellus Shale has been relatively free of natural gas drilling at this point. New York state currently has a moratorium on fracking until the state Department of Environmental Conservation completes a review of hydrofracking that will likely be completed by the spring of 2012. State officials are particularly concerned about the impact fracking could have on watersheds that provide drinking water for New York City and Syracuse, which is widely considered to be the cleanest in the nation.
New York City's Giant Watershed
A mistake or oversight regarding fracking's/drilling's impact near the watershed for the New York City reservoir system would be devastating, in terms of scale and scope: the mamouth New York City water system serves more than 8 million residents in New York City's five boroughs and in Westchester County, N.Y., just north of the U.S.'s largest city. New York City's water system is one of the unofficial miracles of the modern world -- providing clean water almost entirely (95 percent) by gravity.
As of now, neither Maryland nor Virginia permit natural gas drilling, although both states are in the process of considering various legislative and regulatory approaches that would ensure fracking is performed responsibly, Risk said. In July, West Virginia Gov. Earl Ray Tomblin issued an executive order establishing permitting procedures and certain restrictions on fracking -- such as wastewater disposal and treatment -- while the state legislature drafts permanent legislation. In Ohio, where Marcellus Shale drilling activity is more limited, current regulations require drillers to transport heavily polluted wastewater to deep injection wells, while less contaminated water may be sent to authorized treatment plants.
--
© Copyright IBTimes 2023. All rights reserved.
FOLLOW MORE IBT NEWS ON THE BELOW CHANNELS