Natural Gas Vs Coal: Gas A 'Major Detour' In Pursuit Of Lower Carbon Emissions, Study Finds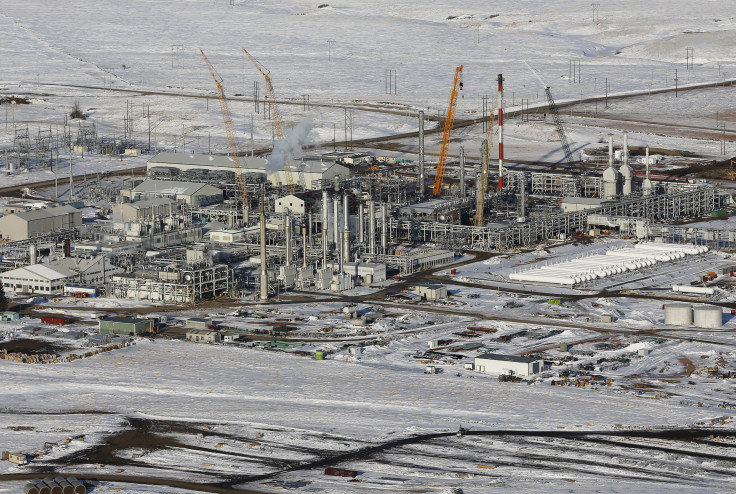 Natural gas burns cleaner than coal, but for reducing U.S. greenhouse gas emissions, neither excels. Natural gas is not the "bridge fuel" to a low-carbon future as many, including U.S. President Barack Obama, have claimed, and switching will do little to curb U.S. carbon emissions, a new study published Wednesday in the journal Environmental Research Letters states.
The new research, which comes on the heels of Tuesday's United Nations climate summit in New York City, suggests that while natural gas looks promising in the short term, over time its emissions-reducing effect becomes negligible. Abundant natural gas, researchers from the University of California at Irvine found, may actually boost emissions from the power sector by up to 5 percent between 2013 and 2055, in part because switching to natural gas delays the adoption of renewable energy sources like wind and solar.
"Cutting greenhouse gas emissions by burning natural gas is like dieting by eating reduced-fat cookies," Steven Davis, assistant professor of Earth system science at UC Irvine and the study's lead researcher, said in a statement. "It may be better than eating full-fat cookies, but if you really want to lose weight, you probably need to avoid cookies altogether."
A full 67 percent of U.S. electricity comes from the burning of fossil fuels. Coal produces the largest share of U.S. energy at 39 percent of all sources. Natural gas trails at about 27 percent and renewable energy sources account for just 6 percent of all U.S. electricity production, according to the U.S. Energy Information Administration.
Researchers say that since natural gas is cheaper and more abundant, people will use more of it rather than cut back. They argue that switching to natural gas could postpone the transition to cleaner energy sources by "decades."
Previous studies of natural gas have focused on the fuel's high methane content and the dangers this could pose from leaks. But now researchers say that even if no methane escapes, the overall benefits of natural gas are still insignificant.
Natural gas is "a major detour" in the pursuit of lower carbon emissions, the study's lead author Christine Shearer said. "We find that the only effective paths to reducing greenhouse gases are a regulatory cap or a carbon tax."
Carbon emissions in the U.S. peaked in the early 1970s at about 22.5 metric tons a year per capita. Today, the U.S. emits around 17.6 metric tons of carbon per capita into the atmosphere a year, but overall carbon emissions in the U.S. increased by about 5 percent between 1990 and 2012. Greenhouse gas emissions, which includes carbon dioxide as well as methane, nitrous oxide and other gases, were 10 percent below 2005 levels in 2012, according to the Environmental Protection Agency.
© Copyright IBTimes 2023. All rights reserved.